75 + 430 points
April 9th, 2008 1:32 PM


Lamppost at 2861 N Elston, Chicago, IL

Installed at 1PM, Wednesday, April 9th, 2008

Duration: STILL THERE (

September 6, 2011 at 8:02pm

)
Intended to break down tension between motorists and bicyclists in a city where the two are particularly violent towards each other.
Installed along a major bike-commute route.
Project Timeline:
The necessity to create a sign with this text was decided as early as September 2007.
In November, an existing sign presented itself, discarded in a gutter on Elston Ave.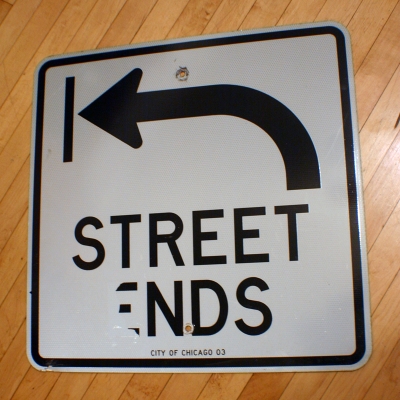 The sign was stripped of the existing vinyl lettering in February 2008, and new vinyl letters were cut by hand.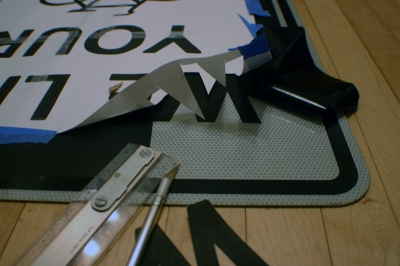 The sign would eventually be hung on existing collars on Elston Ave, where it was originally found. This would place it on a major bike-commute route, on the Northwest-bound side of the street (evening commute).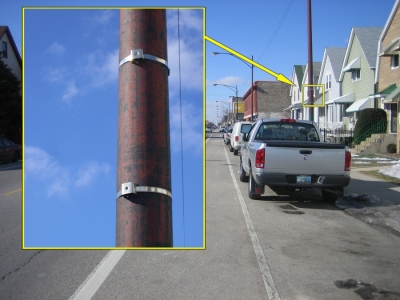 The hanging of the sign was delayed due to a severe Chicago Winter. In late May, bicyclists finally returned to the Elston Ave bike lane.
On April 9th, 2008, a wonderful sunny Spring day, the sign was finally hung.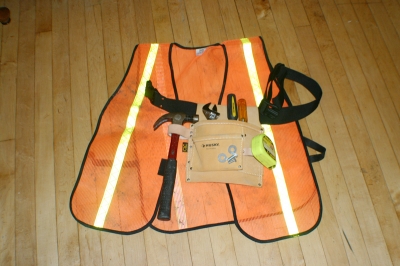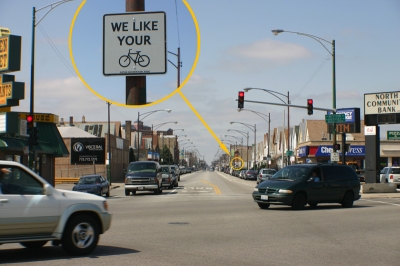 The status of the sign is being monitored daily. Developments will be posted as they occur.
EDIT: I moved away from Chicago in December 2009; I hope the sign survives.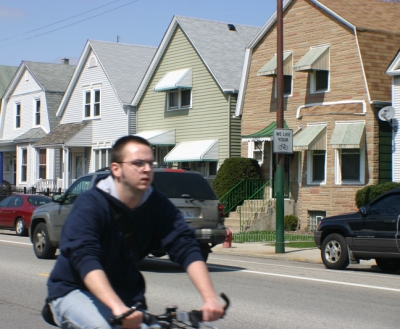 86 vote(s)
Favorite of:
Terms
shplank
33 comment(s)