10 + 155 points
April 29th, 2008 11:04 PM / Location: 33.958280,-118.4074


Not much to say about this one.

I decided to try doing this underwater.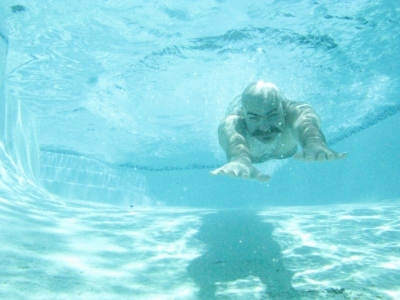 It was not easy and very exhausting to get in and out of the water so many times trying to get a good shot. Swimming down to the bottom, placing the camera just right under a rock (making sure not to turn the camera off while doing so), then hitting the timer, then hauling ass to the surface, jumping out, running to the other side of the pool and then diving in right on cue. It was a tough day. But since nobody else planned my day, it was up to me, and this is the kind of inane crap I come up with on my own.
And I'm only posting a fraction of the shots I took. There were many. Mostly fails. But I got a couple good wins.