75 + 20 points
January 5th, 2008 7:09 AM / Location: 34.251170,-118.3570


That there was my graphic sonnet.

And here it is in a more standard format. But the format above is really the one I want represented. This here, is just so you can see the phrasing of my poem. This is only here so you can see the feet.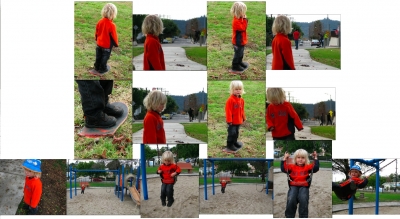 And here is the comment I posted on http://poetryfoundation.org/ I can't wait to see if they love or hate it.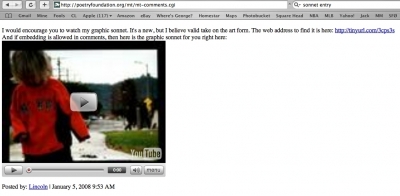 4 vote(s)
Terms
(none yet)
13 comment(s)