15 + 149 points
February 6th, 2008 7:13 AM


February 5, 2008

the Gonzalez:

I thought best to keep this short and simple. I can deal with stern looks from old ladies, but getting too big might get my message removed. My polling place didn't have booths, just slightly partitioned podiums.

Mine was a simple message I like to tell people sometimes.

"Don't listen to the television

Don't listen to the radio

Don't listen to the politicians

Listen to

YOU

."
Here's my message on a large post-it, posted next to the ballot holster, where I figured everyone could see it.
---
Lincoln:
I placed one message on every page of the voting book. I was thinking of doing one in every voting booth, but my polling place was wide open with no curtains or anything, just these little books on tables. So rather than moving from one to another all suspicious-like, I just hit up my one booklet.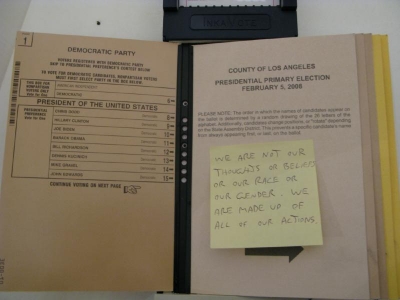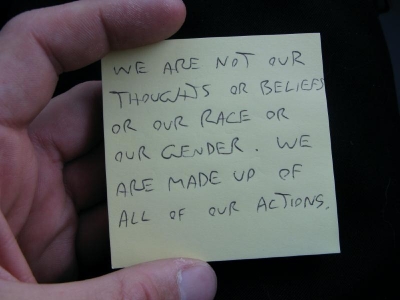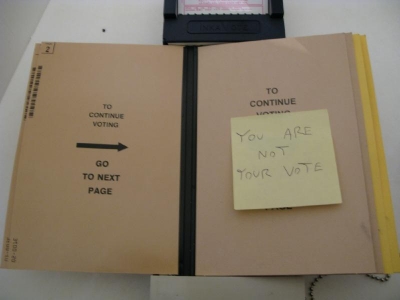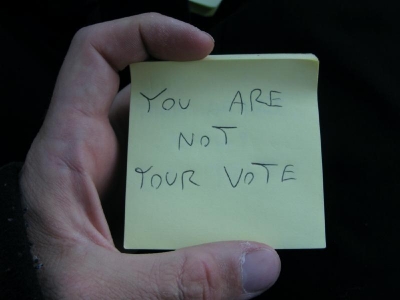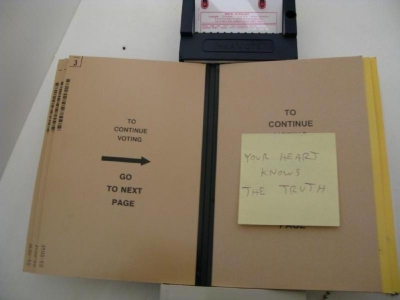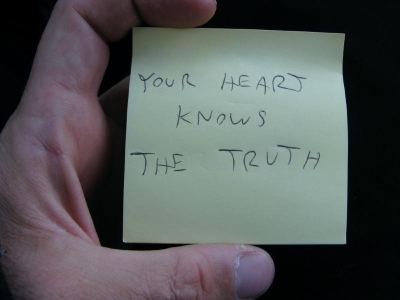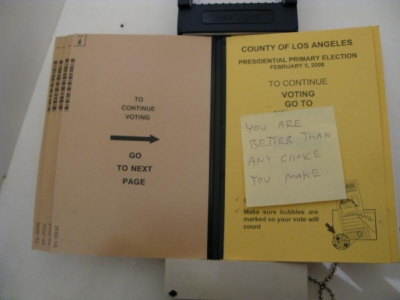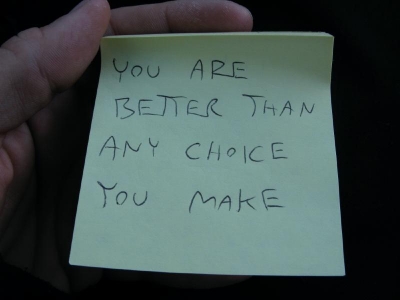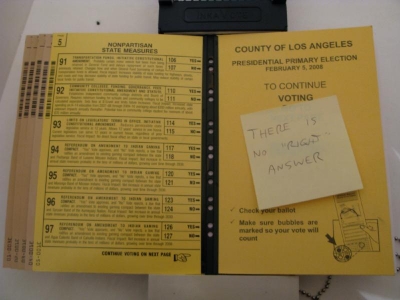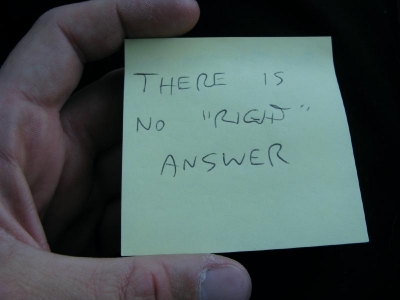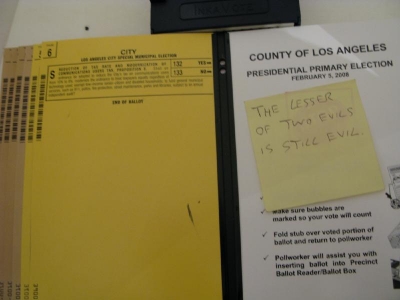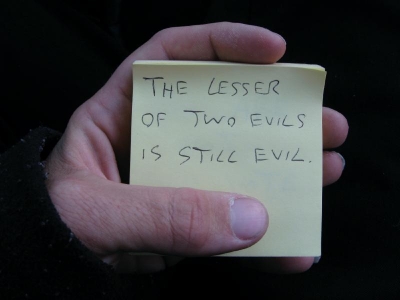 ---
---
November 4, 2008
the Gonzalez:
I posted three notes today.  Three little mantras I cooked up for myself during my first election back in 1996.  I know they're a little hokey, but if you've known me for any length of time, you know I'm one hokey cat.
They read thus:
"Remember:
The President is a civil servant.  He works for the people, it is his job."
"Don't listen to the television
Don't listen to the radio
Don't listen to the politicians
Listen to YOU."
"Your vote counts."
Unfortunately I wasn't able to photo-document the event, as the batteries in my camera died.  I hadn't charged them in days.
Most of the rest of the evening was a little odd.  After I dropped Heather off at the theater, I drove off into the windy Bradbury night to do the laundry.  At the laundromat was a little girl with metal teeth that kept smiling at me.  Anytime Obama showed up on the T.V. she'd flip out and cheer for him.  It was very cute.  I was listening to election results on my little radio, hoping I'd no longer be somewhere public when I heard how the election went.  Regardless of how it turned out, I knew I'd end up crying.  I ended up playing on the Ms. Pac-Man machine in the corner once I heard the concession speech.  As I write this, the impact of everything that's happening is only just striking me.  I don't know about you guys, but I feel great.
Lincoln: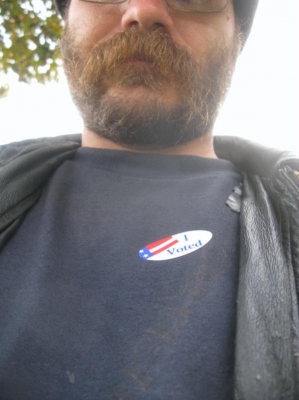 I posted two notes on my ballot book. One that called for a brighter future, and one that was a bit more political and hopefully got somebody to think and maybe change their mind.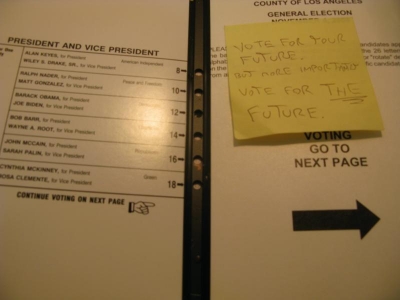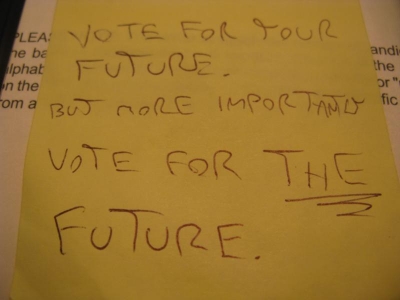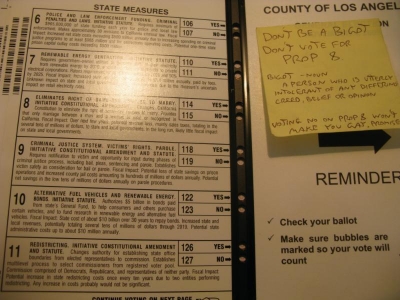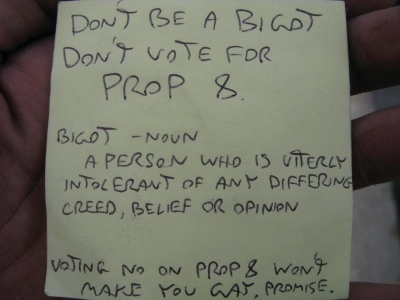 31 vote(s)
Terms
(none yet)
12 comment(s)