20 + 50 points
January 9th, 2008 1:30 AM / Location: 34.105195,-118.3191


I love this idea, the fact that not only the letter but also the meaning behind the letter are so ephemeral.

So I wrote a letter (kind of a poem really) and split it into fifteen parts and distributed it around Hollywood taped to poles at certain intersections which, when the dots are connected between each location where the individual pieces are, a picture is formed, and that picture spells out the meaning behind the letter.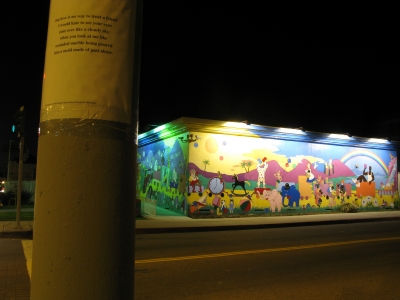 The reasoning behind the letter I wrote can be seen here in my completion of
A Strange Kind of Love
.
10 vote(s)
Terms
(none yet)
9 comment(s)