15 + 123 points
April 13th, 2008 12:57 PM


So I left clues.

I went and buried something for my friend (it was Yellowbear, who I've never met, but that is what is required of the task, but anyway), and I didn't just tell him where it was, I left clues to tell him where it was

(check out how he followed the clues he found)

. So I had to jump over a fence and tape a clue onto his front door.

To protect his secret identity, I took no picture of his actual place. But here is me with the first clue.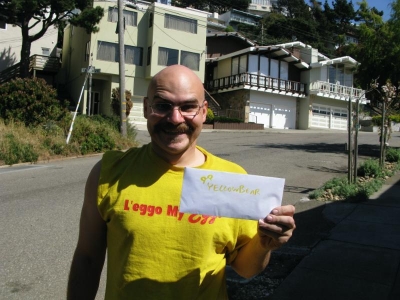 This is what that first clue said: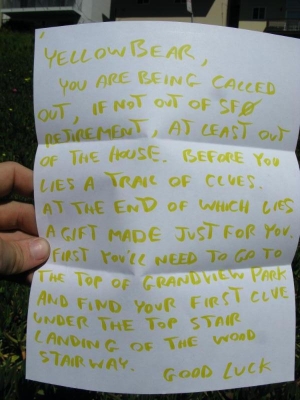 It led Yellowbear up to the top of Grandview Park. And the view from Grandview Park is, actually quite grand.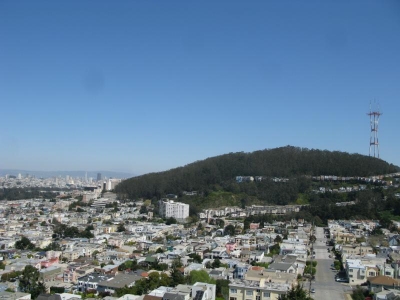 And this is the stairway under which the next clue was taped.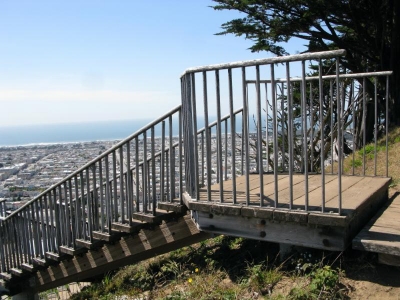 And this is the next clue.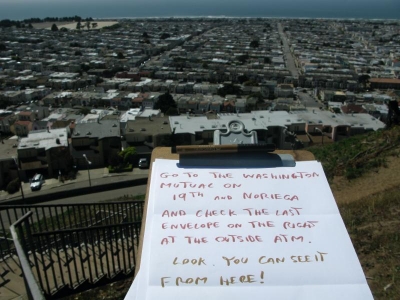 It led Yellowbear down to that Washington Mutual right down there at the bottom of the hill. I hid the next clue in a deposit envelope at the ATM.
I didn't take a photograph of the ATM, because I wanted to get in and out of there quickly, and I didn't stop to take pictures.
But it was in there, and the note within was this.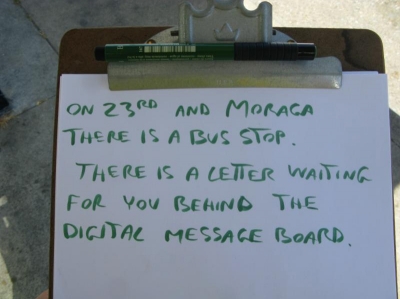 Which sent Yellowbear to this bus stop.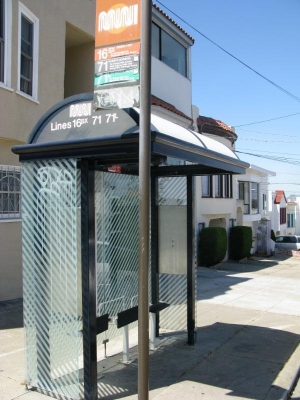 Where he found this note.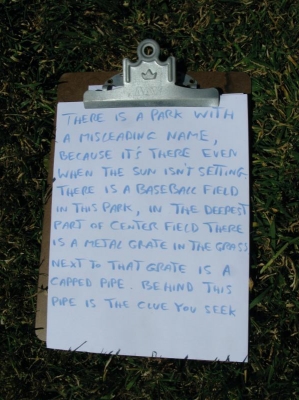 Which led him to a park (where he got a little bit lost, but called the ACME detective agency, and luckily they were able to help him find the correct park. And out in center field of that park was this grate where the next clue was.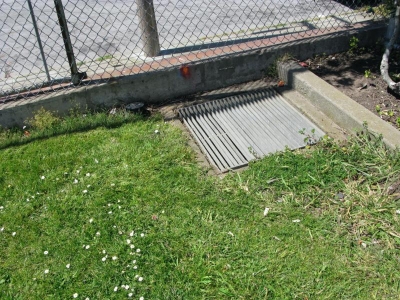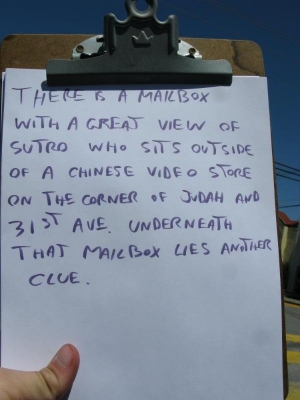 Which led him to this mailbox outside of a Chinese video store.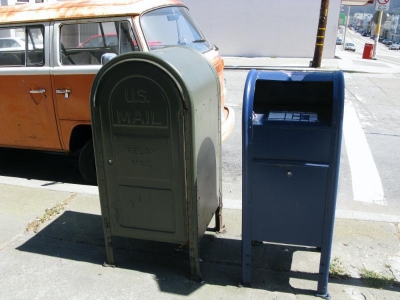 The next clue was behind this fire alarm near Golden Gate Park.
This was the clue!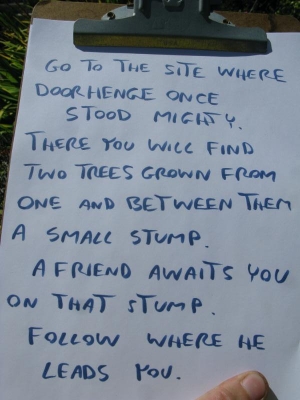 Which led him to this tree stump.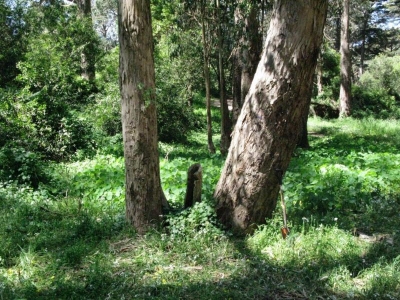 On that tree stump was another clue.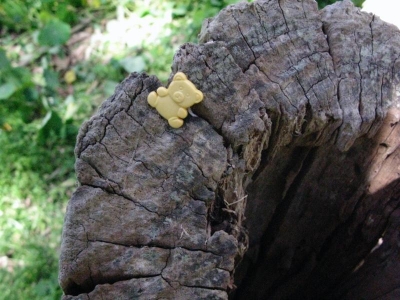 To see where that clue led, you have to read the next task
.