50 + 110 points
September 18th, 2007 6:44 PM


Sometimes the monkey escapes via monkey bars.

Sometimes,

you

must escape.

And because she has

drive

, Kprime came up with the idea of a Monkey Bar, run by Fumbles. We constructed a bar, found some stuffed animals who needed a drink, and off we went!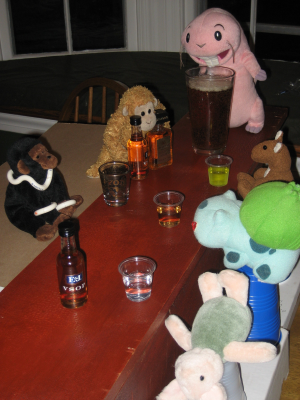 It was clear that each of the attendees had their own personalities: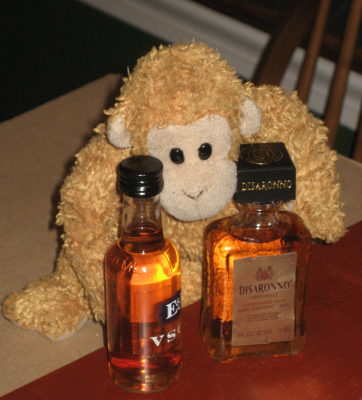 Fumbles was the fun-loving barkeep.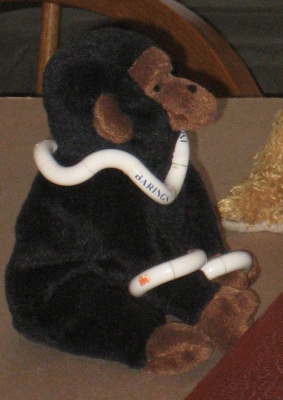 The gorilla in chains was the bouncer. Or possibly there to help manage the bar in case Fumbles has a little too much fun.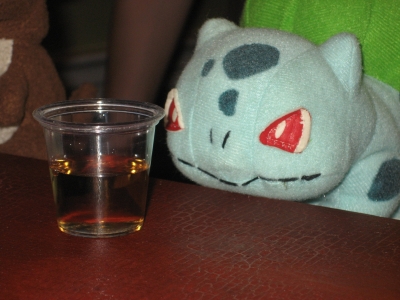 Bulbasaur (my favorite) is clearly a bitter, hard-boiled whiskey drinker.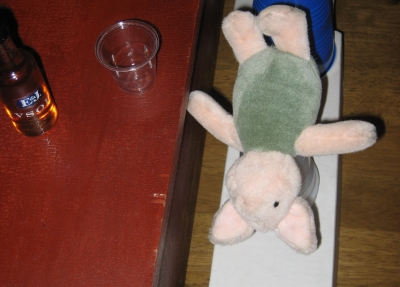 Piglet is a lightweight. Here, he's passed out (having already worked his way up to some gin).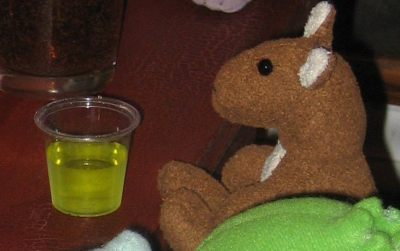 Skippy is a transgendered kangaroo from down under; he's the weird drinker in the corner (here, he's having some of the post-apocalyptic punch which was served at a recent Apocalypse-themed potluck)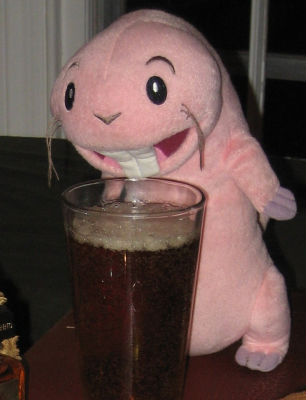 Rufus is just a big happy drunk. He gets the pint glass of beer.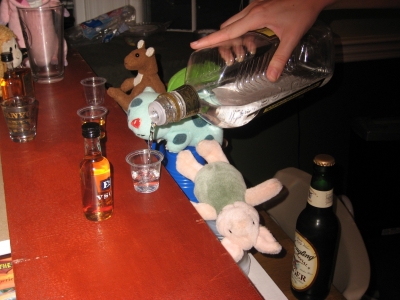 In the end, though, everyone's having a good time at the monkey bar. Woo!