10 + 50 points
September 28th, 2007 9:46 AM


I really wanted to

actually

get away from the camera here, not just

try

to escape.

The first attempt was not nearly far enough away; the easy success was dry and bitter, like the taste of ash. I wanted a challenge.

Neither of us had 2-second timing, so we had to make do with 10 and zoom. So Kprime and I set up a target across the field. Go. Go. Go.

Even after several tries, we never quite made it in time. It was so close, though, so close...

Two weeks later, I still hadn't posted this task. Why? That lingering feeling of incompleteness. I had to go back, had to try again. Even if I ended up failing again. As Beckett says. Ever tried. Ever failed. No matter. Try again. Fail again. Fail better.

It took several more tries, with a return for water, an apple, and better running shoes. But eventually, eventually there was success.

Oh, right...

why

did we have to escape?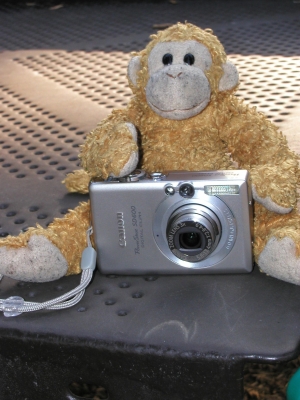 Because
the monkey
had a camera. He is always watching.
10 vote(s)
Terms
(none yet)
0 comment(s)