15 + 27 points
January 30th, 2013 12:34 PM / Location: 52.627293,1.2928676


Norwich is a beautiful city, but like everywhere it has its miserable corners.

So, I felt it to be high time I made good on this task!

So, I took to the first phase of my quest...

1) The Aquisition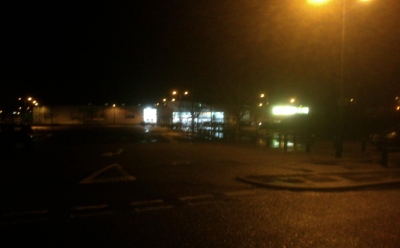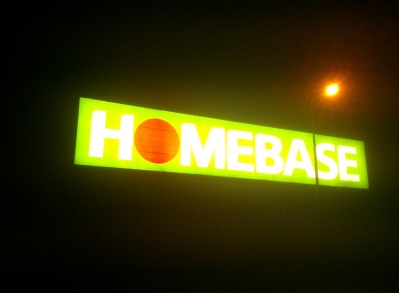 In homebase I found some very reasonably priced Cactii. Cactii in particular are interesting-looking plants, so I thought they would be at least as good (if not better) for distracting people in boring places; flowers make a place look nicer, but a cactus where it shouldn't be is a true distraction.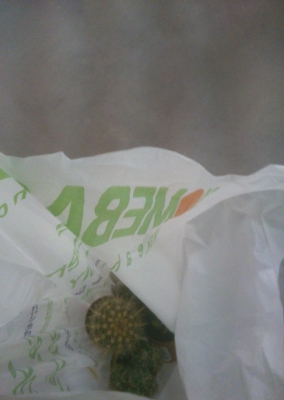 So I purchased my spikey paylode and left.
The next morning I began phase 2...
2a) The distribution: McDonald's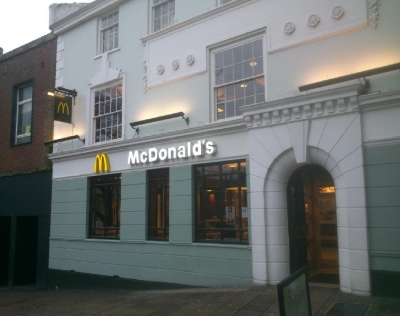 During my misery-hunt, the first place I chanced upon was perhaps a bit on the obvious side, but my goal was to deliver aid where aid was needed, so I proceeded with all due haste.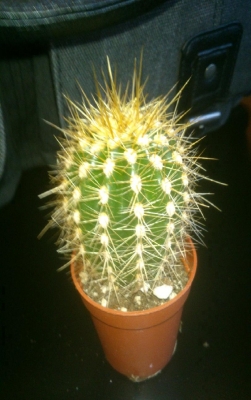 it was quiet, so taking the covert approach seemed easy enough to pull off.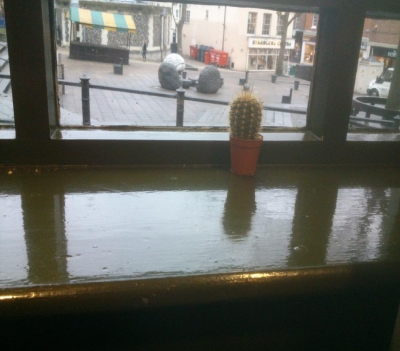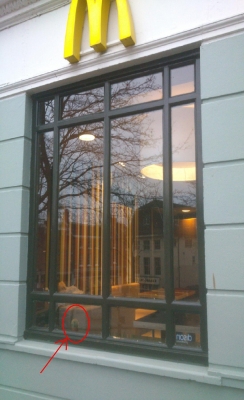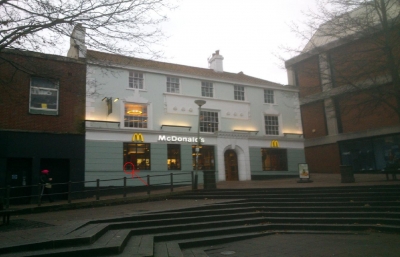 2b) Cactii For Gold?
I'd imagine it pretty sad having to cash your gold, so here's a cactus to lighten the mood.
My phone went crazy while I was trying to take that picture, and I'm not sure why, but my heart was in my mouth as I tried to sort it. I don't know what I was afraid would happen, I mean I wasn't stealing anything, I was leaving them a gift.
The next day I returned with my final spiky surprise to tackle the mother of all boring places...
2c) The Apple Store
There is nowhere on the high street as bland looking as the Brushed steel temple of doom that is the Apple Store.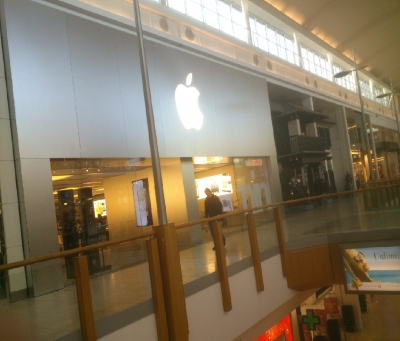 Just look at it! They couldn't even be bothered with letters...
Cactusizing the Apple Store was a bit trickier than the others: Both of those were mostly empty spaces, so I could work unseen. I was hoping that the Apple Store would be (as per usual) so busy that I could slip in and out as part of the crowd. That wasn't the case: There must have been two members of staff for every customer- I had to fend of three bouts of 'Hey dude, need any help there?'.
So, I basically hung round for long enough that they stopped looking at me, and then I struck.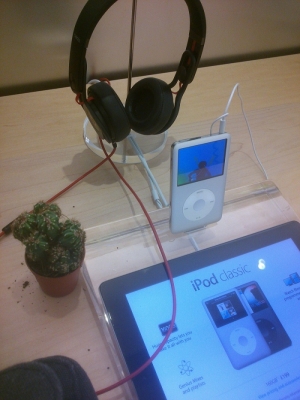 And that was that. I should add that I returned to McDonald's after the Apple Store and my first cactus had gone. I can only hope it's decorating their staff room and not the bottom of a rubbish sack.
7 vote(s)
Terms
(none yet)
4 comment(s)