40 + 16 points
February 1st, 2013 12:05 AM


Heh heh...

I'm a dirty, dirty liar.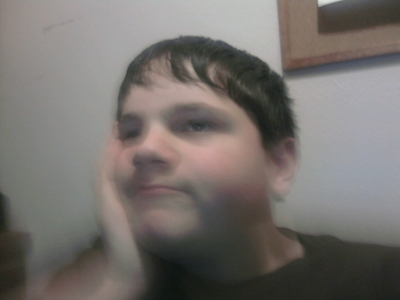 I said I was going to become more active... but I was not able to deliver. However, for the past couple of months (six, to be exact), I've been apart of a neato program called "H.E.L.P.". It's basically something to eliminate focusing and learning disabilities in younger peeps. It's not anything like pills that dumb you down so you're basically an emotionless grey sponge that learns more "efficiently" (though they have been suggested for me before). It's just a couple of quick exercises that help tighten up your brain.
But I digress...
I've recently completed the program, and I'm feeling a bit more inspired to do things. And so, I think I'm going to get back into SF0! After my year-long SF-fast, I'm thinking that I just wasn't in to it. It just wasn't as fun as playing video games or surfing the internet. What I've decided is that I'm going to do some tasks, and see if that gets my desire back. If not, I guess I'll just do something else, like blow up the entirety of France.
Now you may be asking yourself, "Death Cube, why this task? And why so suddenly?" which is a weird thing to ask yourself, by the way. You're not me.
And I say to you, unnamed played, I do this task now because I saw Pixie do it, and I just couldn't not. Plus, building stuff is the shiz. If you disagree, you're not as hip as me.
So! What's the first ingredient to a castle? A Foundation!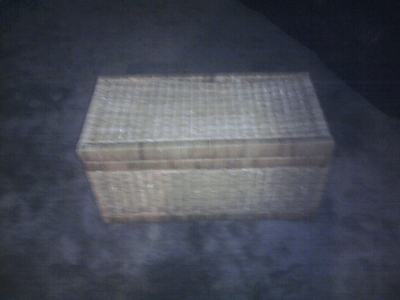 After this, I decided to build the courtyard. I figured that building the surrounding walls would kinda obstruct my way if I wanted to design the intricacies of a courtyard.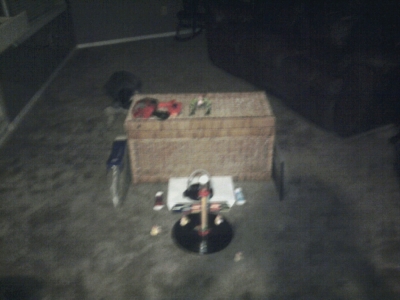 And after that, I built the walls and guard towers.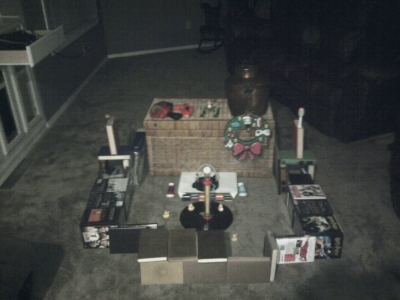 And what's a guard tower without guards? Well, it's just a boring old tower. So I had Gimley and Gandalf protect the kingdom.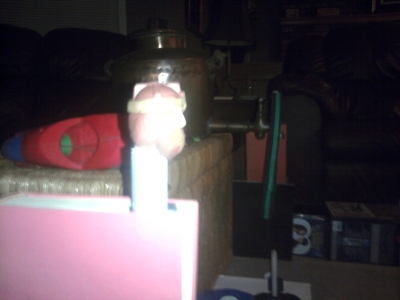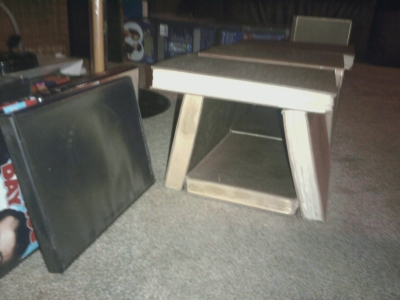 This is the castle's gate. The gate is easily broken because the least amount of funding went into this. The dictator who built the castle is not afraid of anyone. You'll read about that more in a moment.
Here, we see the courtyard with some of the kingdom's inhabitants.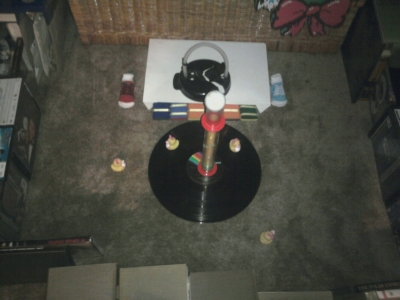 Here, we see some of said inhabitants talking about how cruel the kingdom's dictator is!
This is the Kingdom's dictator. Madam LeKwaques.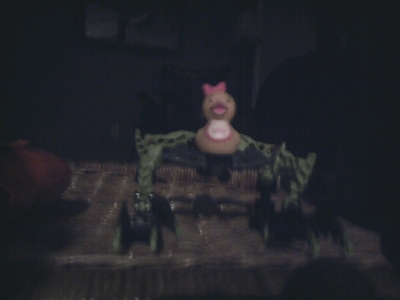 Lekwaques was always a different genderless duck-child. Unlike all of the other genderless duck-children, she always had a passion for education. She studied the ancient scrolls of the Roobair-Dowk dynasty, and learned the ways of the automaton. After being fed up with all of the ignorance in the world, she decided to build a large canine automaton suit of her own. With it, she conquered the living room. This castle was erected in her glory.
The rest is history.
Well, actually, no it's not. It literally happened 2 days ago. Although a biography on LeKwaques is being written as we speak, there is almost no written record of her literal 2-minute-conquest.
Thank you for joining me on this magical journey through The [untitled] Kingdom.
Good night, everyone.
XOXOX
- Death Cube.
5 vote(s)
Terms
(none yet)
9 comment(s)