25 + 56 points
March 5th, 2010 9:07 AM


What if one day you looked down....... and your hands were not your own?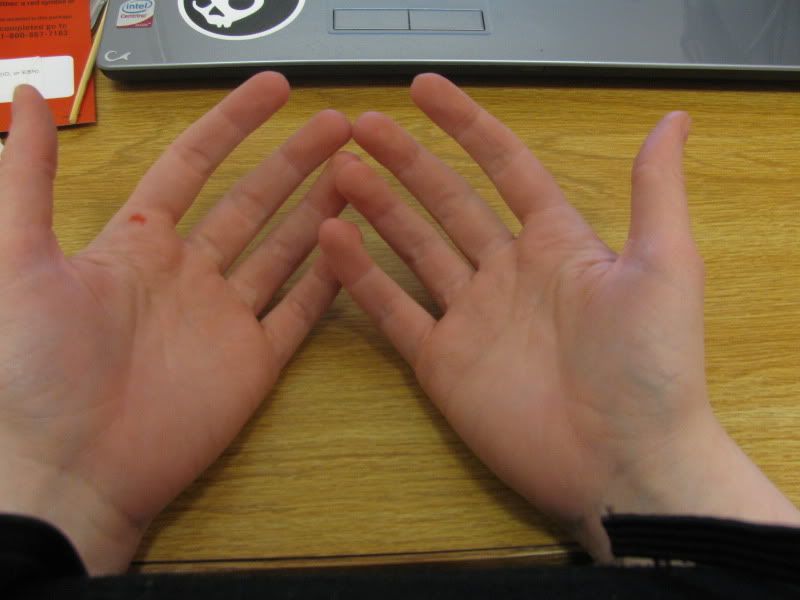 A while ago I lost something very dear to me. I lost a single old green glove.
It wasn't the glove it's self that hurt to lose so much, that durable accessory made of neon green cloth... Sure, it kept my hand warm and it looked cool but that wouldn't phase me by itself.
It was the
identity
that came with them.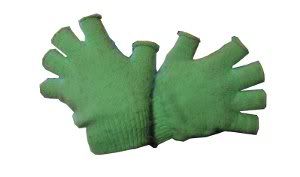 Unless you happen to work in a mirror factory that part of yourself the you are most familiar with seeing is probably your own set of hands. Change them and you can change your perception of yourself. Rin was born shortly after I bought my gloves. Since then Rin always wore the gloves or at least had them close by. I had designed her as a better, braver version of myself and as time went on I started to grow into Rin and the line between us slowly faded until the gloves were almost always on me.
Late last year is when I lost my glove and for the first time realized what it had meant to me. I looked everywhere for it. I shook out all of my clothes, I cleaned my dorm, I checked unlikely places. For a long time I was sure that it would show up soon and that I had probably just missed the most likely spot and I'd laugh at myself when I remembered. In the mean time I was a glove short, and having never assigned either of the identical gloves to a certain hand I couldn't tell which hand should go cold. Either way it just didn't feel right or look right. I looked for another matching pair of gloves but they had gone out of style and could not be found. Obsessively, I would look around for it every time I came home and saw just my one remaining glove sitting on the desk. I would dream about finding my glove and get up in the middle of the night to go look where I had dreamed it was just in case.
I started looking at SF0 less, less voting, less tasking, less keeping up with what's new. Not just on SF0 were these things problems but in general day to day life as well; I was just less fun. I felt drained and a little lost and nervous without the green threads that I had grown to think of as "me" as I looked down at them almost every day.
I knew this needed to stop. So, I looked for ways to make it work. Green mittens? no. Green nail polish? meh. Green scarf? its just not the same.
Recently, a pair of mismatched gloves came into my possession.
Different colors, different sizes, different brands, but they fit well together.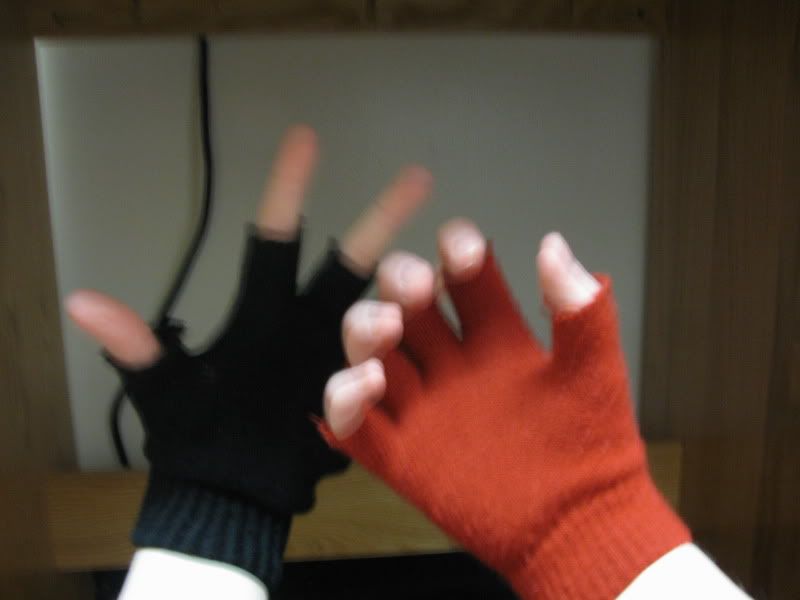 I may not be the girl I used to be but I escaped the need for my green gloves that brought me the familiar stability that was my idea of Rin Brooker. Instead of sitting down and turning to stone by my old path I have chosen to blase a new one. Where this is all going I don't know, but somehow, I intend to get there.
It may never change, But at the same time I know things will never be the same.