The University of Aesthematics
Aesthematicians devote themselves to the trinity of Technique, Appearance and Product.
Art informs and is informed by technique, specifically, techniques of producing meaning. Techniques: painting, discourse about experts, signatures, neighborhood appropriation and gentrification, museums, fashion, workplace art, drawing, anti-art, multimedia, "rediscovering" the body, depoliticization, illegality, personality, ambivalence.
As a factory of meaning, art is continually (re)equipped with the finest machines and the brightest managers. When new technology is released, art slots it in next to last year's model and turns it on. The managers optimize it to run at maximum efficiency.
Whatever colors they may wear, these players have distinguished themselves by the number of tasks they have completed in the zone of The University of Aesthematics: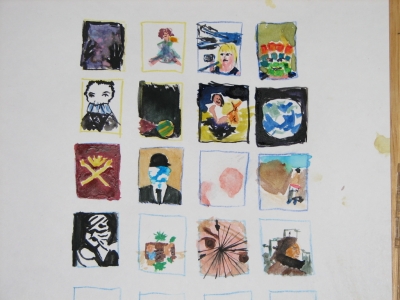 Added December 29th 2005 @ 12:00 am
Paint a fellow player - we'd really prefer that you use their player photo as your model, though. Any medium/style, but let us know what you end up doing with it.

completions by: Burn Unit Bex. Lincøln auntie matter Dela Dejavoo
level 1 :: 15 points :: 106 completed :: 80 in progress :: 19 comments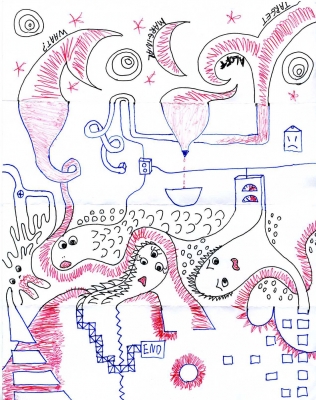 Added by
Jason 7au
March 15th 2006 @ 1:14 am
Make plans to meet another player or players, preferably one(s) you haven't met before, in a public place (park, bar, cafe, restaurant, government building, museum, etc.). While together, play Exquisite Corpse, either the poetic or illustrative version. Show your results to those around you or other passersby. Record both your resulting Corpses and the reactions of those who bear witness to the results.

completions by: rongo rongo JJason Recognition Bryce ƟE←¤ star5
level 2 :: 25 points :: 5 completed :: 7 in progress :: 1 comments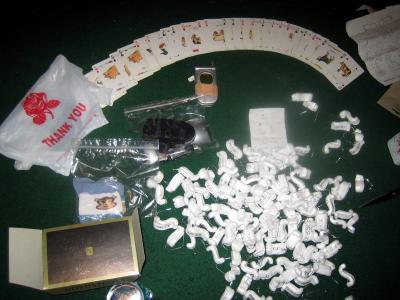 Added by
Icky Bob
March 29th 2006 @ 12:26 pm
Acquire the mailing address of a stranger (or friend) and send them a package (anonymously) seemingly packed by the insane.

PLEASE, do not make it mean, dangerous or insulting.

Example: take a cardboard box and write obscure mathematical equations or quotes of nonsense. Draw STRANGE pictures or just a single word with great emphasis (FUR).

Pack it with useless detritus meticulously combined. (Small wooden dowels glued to packets of taco sauce powder with a foreign dignitaries face affixed over the ingredients label).

A folded and sealed packet of small clothing (a tie, underwear).

completions by: mock piratey turtle Ryan Blitstein Blue Tulip Burn Unit Hootsky Trootsky
level 2 :: 25 points :: 11 completed :: 11 in progress :: 1 comments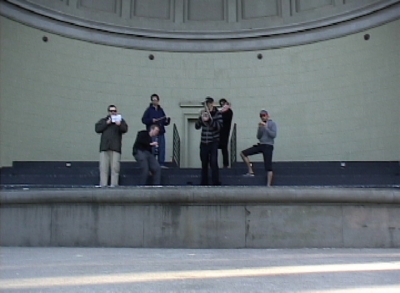 Added by
Loki
February 11th 2008 @ 6:27 am
Form a band or orchestra for which the only membership requirement is that performers must never have played their chosen instrument before joining the group. Stage a public performance. Audio documentation is required.

completions by: SNORLAX Loki anna one Lank Bjørn Teuleuse
level 4 :: 75 points :: 4 completed :: 9 in progress :: 27 comments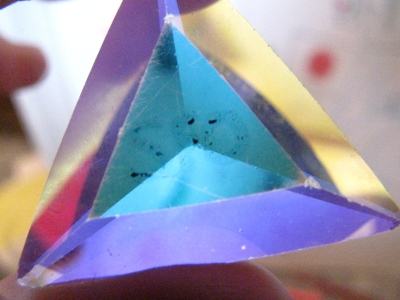 Added by
Tac Haberdash
September 22nd 2008 @ 5:46 pm
Cast aside your normal motivations for drawing. Draw things that attract you on things that attract you.

completions by: Rin Brooker Pixie Kommando Kara Thrace Picø ҉ ØwO
level 1 :: 15 points :: 20 completed :: 37 in progress :: 0 comments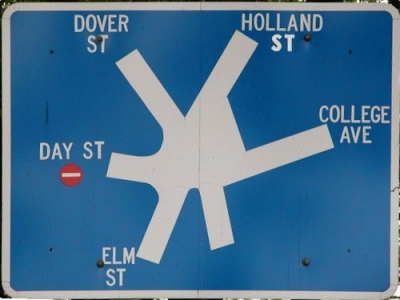 Added January 11th 2008 @ 10:06 pm
Install a mirror in a public space.




completions by: rongo rongo Voo Rin Brooker Goddess of Doom and Thievery Jon Coyne
level 4 :: 75 points :: 4 completed :: 16 in progress :: 6 comments
more tasks