The University of Aesthematics
Aesthematicians devote themselves to the trinity of Technique, Appearance and Product.
Art informs and is informed by technique, specifically, techniques of producing meaning. Techniques: painting, discourse about experts, signatures, neighborhood appropriation and gentrification, museums, fashion, workplace art, drawing, anti-art, multimedia, "rediscovering" the body, depoliticization, illegality, personality, ambivalence.
As a factory of meaning, art is continually (re)equipped with the finest machines and the brightest managers. When new technology is released, art slots it in next to last year's model and turns it on. The managers optimize it to run at maximum efficiency.
Whatever colors they may wear, these players have distinguished themselves by the number of tasks they have completed in the zone of The University of Aesthematics: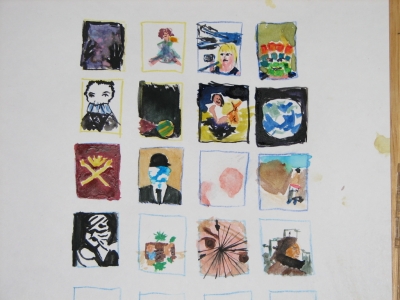 Added December 29th 2005 @ 12:00 am
Paint a fellow player - we'd really prefer that you use their player photo as your model, though. Any medium/style, but let us know what you end up doing with it.

completions by: Burn Unit Bex. Lincøln auntie matter Dela Dejavoo
level 1 :: 15 points :: 106 completed :: 80 in progress :: 19 comments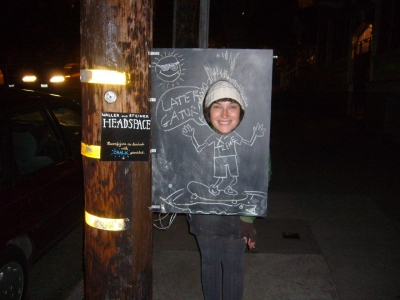 Added by
Spidere
June 25th 2008 @ 9:59 am
Design a new photo competition. Convince people to enter. Judge the results. Give prizes.
level 2 :: 30 points :: 0 completed :: 8 in progress :: 2 comments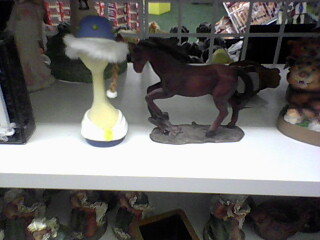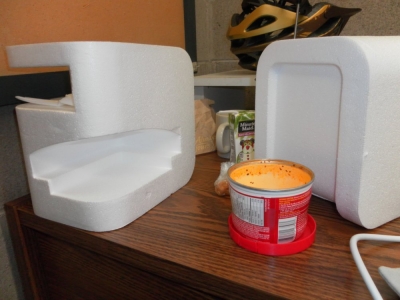 Added by
Poisøn Lake
May 12th 2009 @ 2:30 am
Collect discarded objects & use them to form a narrative. A few explanatory sentences are acceptable, but it should tell itself insomuch as is possible.

completions by: Pixie Amoeba Man Brock Dubbels
level 2 :: 25 points :: 3 completed :: 12 in progress :: 0 comments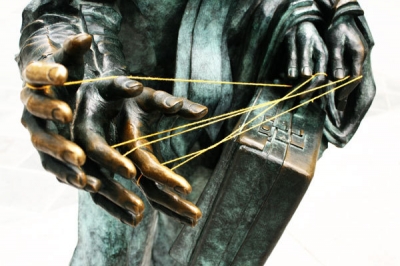 Added by
teucer
March 10th 2009 @ 3:00 pm
I seldom find in my adventures that a rope has been positioned in a way which fascinates me without being helpful, such as perhaps turning a piece of public art and a tree into the supports for a giant spiderweb.

Install a useless rope or string.

completions by: anna one Myrna Minx Beetle bomb Jefftown™ Sam Archer
level 2 :: 25 points :: 12 completed :: 14 in progress :: 4 comments
more tasks