BART Psychogeographical Association
The
Bay Area Rapid Transit Psychogeographical Association
is concerned with understanding and controlling transportation in SF Bay Area. This includes MUNI, BART, walking, bicycling, driving, and any other way people move.
Traffic clogs the Bay Area like fat in an artery; a world built by cars, for cars, stretching from San Jose to Petaluma, from Livermore to Vallejo, from Redwood City to Richmond. Cars with one occupant, alone with the radio advertisements and the gas gauge. Cars stacked up in parking lots like an unwatched DVD collection. Cars that bring you to the store and back.
Commuting time is a surplus labor which correspondingly reduces the amount of free time.
The breaking up of the dialectic of the human milieu in favor of automobiles masks its irrationality under pseudopractical justifications. But it is practically necessary only in terms of a specific social set-up. Those who believe that the particulars of the problem are permanent want in fact to believe in the permanence of the present society.
Revolutionary urbanists will not limit their concern to the circulation of things and of human beings trapped in a world of things. They will try to break these topological chains, paving the way with their experiments for a human journey through authentic life.

- Guy Debord
We give voice to something intuited by many in the Bay Area - that BART represents a certain anachronistic dream about the future in which we'd all be taking part. And that, as such, a ride on BART is a moment of loss experienced as duration of time and as a distance. It's on these trains that we know what it feels like to lose something that we never had. In the tunnel under the San Francisco Bay, immersed in screeching, promises that were made to us are broken - aesthetic promises about a unitary urban dreamland that BART still whispers to us each day. We tell each other about the dreams that BART gives us, and then we ride it and chart the length of our despair and the interval of our hope.
BART is permeated with the sadness of a thousand commuters who never went to the Pittsburg/Bay Point stop and never will.
BART contrasts the joy of being surrounded by other people above the ground with the terror of being surrounded by other people in a dark tunnel underground.
We explore the psychogeographical constitution of BART such that someday soon we can use our findings to promote a utopian travel space - a being-in-the-world transit from A to B (or, more accurately, from A to CBDAXetc, since in our travel system passengers will be free to cross psychological and socio-economic barriers that designate one station as a destination above all others). The first step is to remap BART as we know it, with maps that more accurately reflect BART's layout as experienced by human beings.
Whatever colors they may wear, these players have distinguished themselves by the number of tasks they have completed in the zone of BART Psychogeographical Association: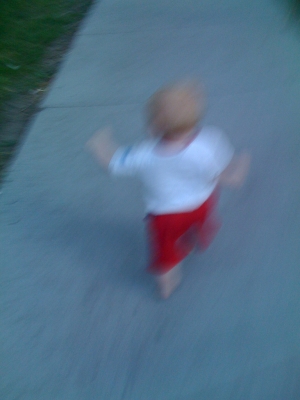 Added February 27th 2006 @ 12:21 am
Among the various situationist methods is the dérive [literally: 'drifting'], a technique of transient passage through varied ambiances. In a dérive one or more persons during a certain period drop their usual motives for movement and action, their relations, their work and leisure activities, and let themselves be drawn by the attractions of the terrain and the encounters they find there.

One can dérive alone, but all indications are that the most fruitful numerical arrangement consists of several small groups of two or three people who have reached the same awakening of consciousness, since the cross-checking of these different groups' impressions makes it possible to arrive at objective conclusions.

The full text...

Undertake a dérive, and report your objective conclusions to your fellow players.




completions by: Henry Gremlin Dela Dejavoo Tac Haberdash Flea
level 1 :: 20 points :: 50 completed :: 107 in progress :: 4 comments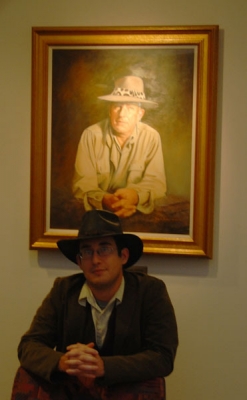 Added by
teucer
September 28th 2008 @ 9:03 pm
Find a building which is in active use. Explore it thoroughly and get to know its secrets.

Politely talking your way into the heart of the building is an excellent way to understand its psychogeography, and see how it affects those who occupy it. Your interactions with the building's owners and inhabitants (employees, residents, etc) are to be strictly positive; recruiting the authorities as guides is a far, far better thing than being ejected by them.

Completing this task in proper exploring attire, which may include such accoutrements as a waistcoat or a monocle, will likely result in additional votes.

completions by: Augustus deCorbeau Von Guard Goddess of Doom and Thievery Young Cain Theo Playfoot
level 1 :: 20 points :: 7 completed :: 47 in progress :: 11 comments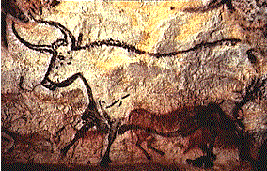 Added by
done
November 14th 2008 @ 4:54 am
Plan a trip to an exotic place (maybe on the other side of the planet) you've always wanted to visit. Then go and buy a lottery ticket.

If you win, do the trip and document.
If you don't win, fake photos, souvenirs and memories.

completions by: rongo rongo insignificant wrangler King Minos Skulduckery Pheasant Skulatery Truant
level 2 :: 30 points :: 3 completed :: 30 in progress :: 13 comments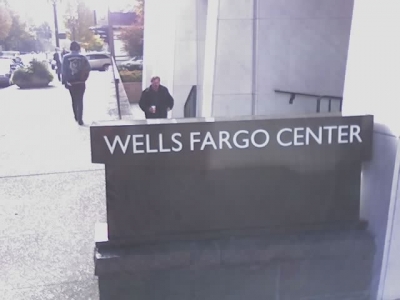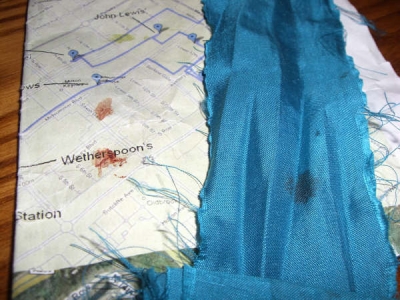 Added by
Flea
May 3rd 2008 @ 11:22 am
Hold a scaled down version of Journey to the End of the Night with your colleagues at your school or workplace.

OR

Hold a scaled up version of Journey to the End of the Night, involving inter-city / inter-state travel and at least 1000 participants.

completions by: Optical Dave Haberley Mead Charlie Fish KristinawithaK Secret Agent
level 2 :: 25 points :: 1 completed :: 10 in progress :: 46 comments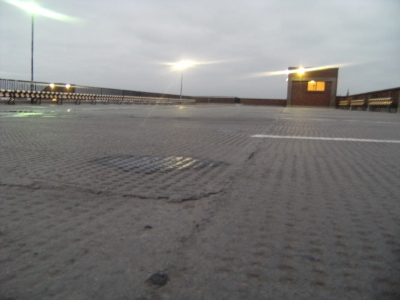 more tasks