60 + 45 points
February 12th, 2007 11:05 PM


What a night! I had fun setting up the evidence party booth.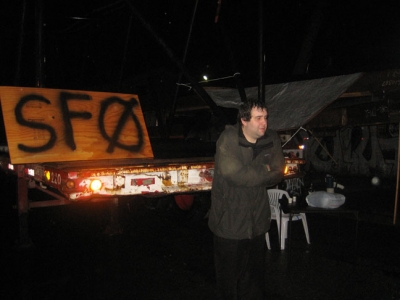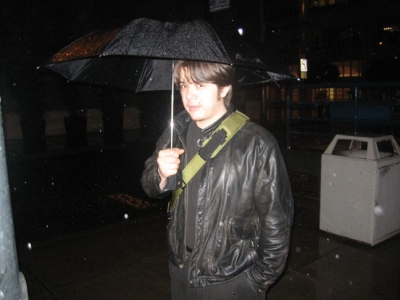 I set up the evidence party booth at "Water Cove Park" (at the end of 24th st). Our evidence booth had it all: bangin' house music, some fine whiskey, delicious JUMEX juice cans, and of course photographic evidence. I also brought about 10 world's greatest soccer player trophies that I got at a thrift store. The original intention was to use them for another task, but I ended up handing them to Sam to give out to the winning group.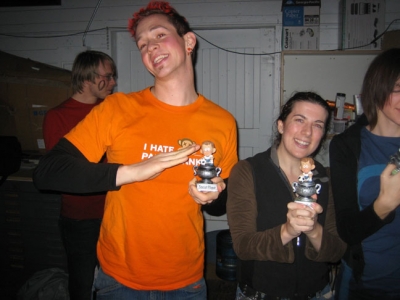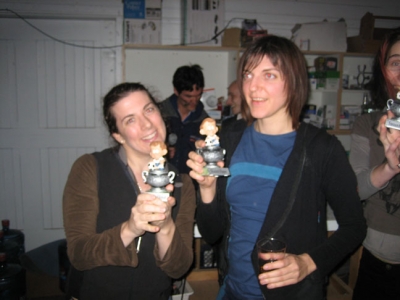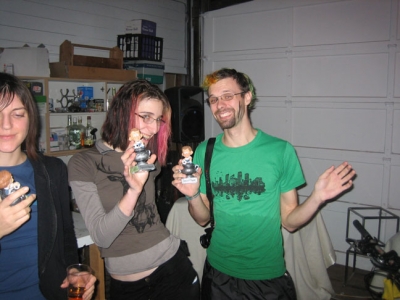 It was raining hard when the event started, but we came prepared. We made a shelter out of a tarp, rope, dowels, and nearby construction equipment. We were completely soaked, but we now had shelter enough for a cardtable and a few chairs. Then we waited. Luckily for us we had many things to keep us occupied: Books, whiskey, stereo, a remote control car (that I partially broke that night), and last but definitely not least a megaphone with a siren. The megaphone and the whiskey proved to be a great combination.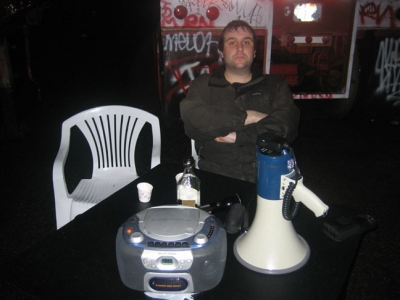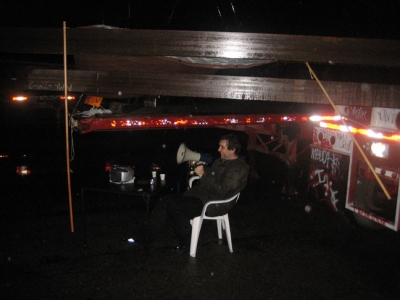 It took an hour and a half or so, but a few people started to arrive. We were ecstatic to see friendly faces in such a desolate area. I didn't catch everyone's name, but I remember: Jason 7au. Joshua, Amber, Britt, Ian, Rubin, Piratey. My "policy" was one free piece of evidence, another for taking a shot of Johnny Walker, and I hid the third nearby (I gave a clue).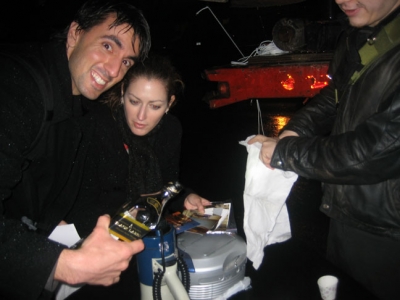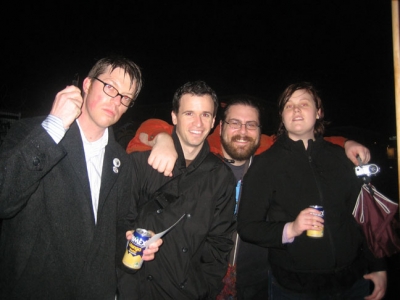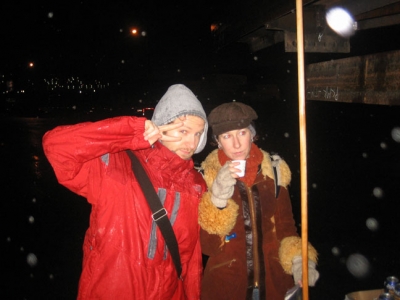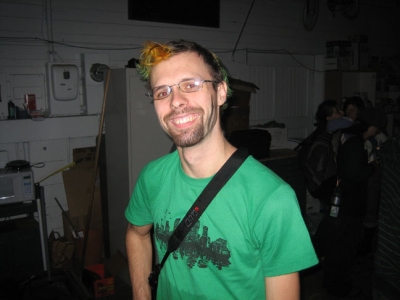 We were set up about 100 or so feet away from the actual "park." We had scouted the site earlier in the day and decided it was best not to send people there at night (or be in there ourselves). While scouting we saw: a needle, MANY broken bottles, small glass vials, a disturbing amount of dismantled electronics, prescription bottles and random pills, you get the idea. After that we decided to bring pepperspray just in case.
9 vote(s)
Terms
(none yet)
2 comment(s)