125 + 62 points
February 21st, 2011 8:41 PM

The location of the dastardly deed, the Apple Store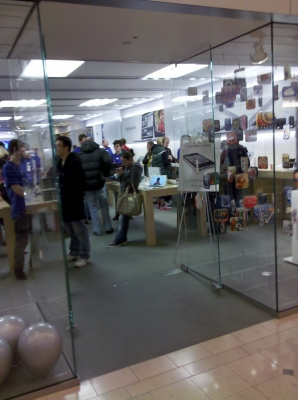 A public place where people are distracted enough not to notice being tied together.
Victim number one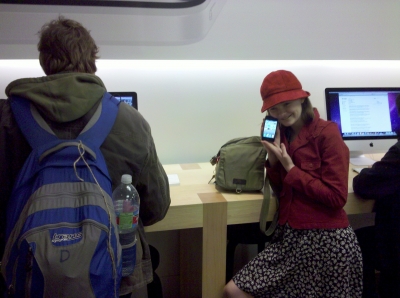 He was there for at least 15 minutes while we tied him up, and waited for a distracted enough victim number two.
And here we have victim number two.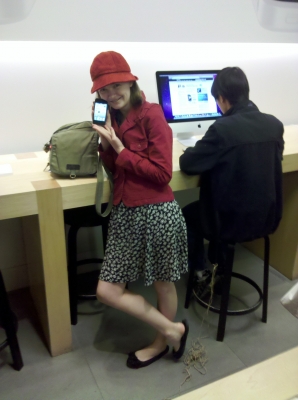 We were getting pretty desperate for victims, when we got lucky with victim number two right next to the first!
15 vote(s)
Terms
(none yet)
13 comment(s)