20 + 50 points
April 27th, 2010 8:01 PM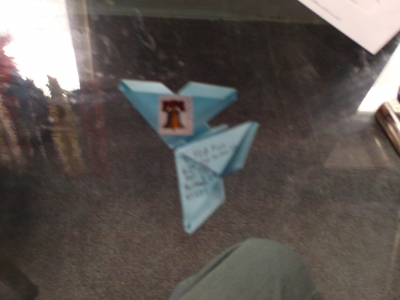 For PD0 Pixie, in response to an underspecified request. She also got a few other things from me. I wonder what purpose they might be put to?
When naming has
a good idea
, I feel free to borrow it. Send me a message with your mail address and a model and I will send you some naked origami.
Models I can make:
Tulip
Dinosaur
Butterfly
Cat*
Dog
Dragon*
Penguin
Phoenix*
Models with an asterisk are not likely to survive.
If you want something not on that list, point me to a diagram. I will try to make it and send you the result.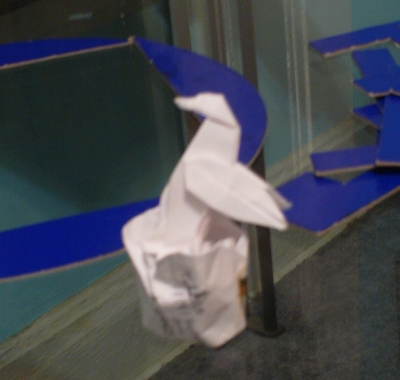 A phoenix for Dan. This is the first time I've ever completed this model entirely from memory. May he some day rise from the ashes himself, with a new robot brain. Sent 4/31.
A dragon for naming. The largest dragon I've yet constructed. Sent 5/2.