35 + 140 points
August 1st, 2006 5:15 PM


Through a complex series of events, several of us (in some cases unknowingly) collaborated to complete this task. The box was installed, the address was leaked, mail was inadvertantly sent to the address, the box and the mail disappeared, it reappeared, more mail arrived. It's the topsy-turvy world of sf0.
---
Let's start with the location
A deserted building resides here: an EPA superfund clean-up site. While there are no identifiable markings on the building as to what it is, Hennepin County lists it as being owned by our local power company. It was built in 1917. It had no form of mailbox or mail delivery. It is located in the area of the Longfellow neighborhood that reports the highest amount of crime monthly. It does not contain graffiti as it gets maintenance when it gets tagged. Other than that there is no evidence it is touched or entered by anyone. Most notably, the building dons a large Obey Giant.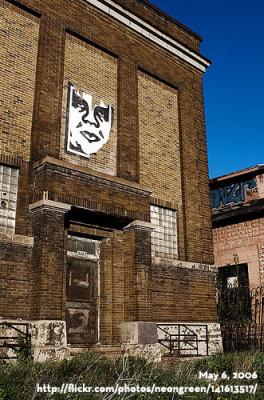 This building's physical address is also declared "undeliverable" in the USPS database.
Here's where things get interesting
Oliver X
with the assistance of
Ink Tea
planted the "Typhon International" mailbox with the intent to do the task themselves. Oliver X leaked the address to
Beverly Penn
and Beverly Penn then leaked the address to Gadget while he was working on the "
It's a Trap
" task. Unbeknownst to Gadget, the address was not Oliver X's address at all, yet Gadget had sent mail there for him. Soon after completing "
It's a Trap
", it became Obvious that Oliver X wasn't receiving the mail that was sent to him. That's when Gadget conspired with Aaro Landr to check it out. Aaro scoped out the site and confirmed that the mail from Gadget to Oliver X had been delivered. Gadget and Aaro intercepted that mail (along with the box). When they confirmed that the mailbox was set up for this task, they returned it (the box and the mail) and more mail was sent to Oliver X, Beverly Penn, and Typhoon International at the address to further complete the Thrun Und Taxis postal adventure task.
The box has also received other mail including a free neighborhood paper, "The Bridge," with our address printed on it.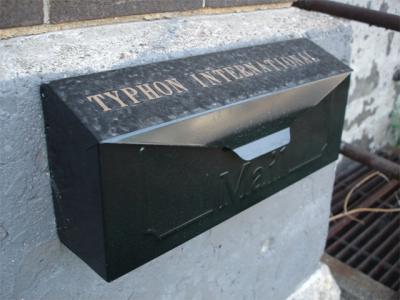 For the purposes of completeness, we've received mail from Gadget in CA, Aaro in MN, and Oliver X in MN, all with subtle or not so subtle references to the "Thurn Und Taxis" task and/or SF0. All mail has been postmarked with the proper ZIP+4 printed and barcoded by the USPS on the bottom.
The mailbox is still there now and receiving mail. We have not decided how long we will keep it there. We will keep this page updated as to the status of this mailbox.
This task has been a thrill. Please practice anonymity if you choose to send mail to the address.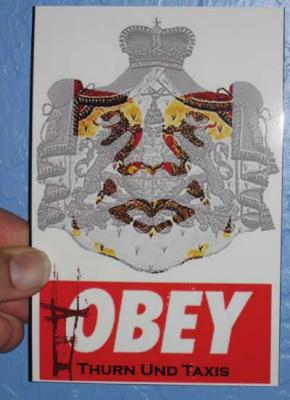 29 vote(s)
Favorite of:
Terms
(none yet)
4 comment(s)