45 + 84 points
March 3rd, 2013 3:47 PM


I never really got into M:tG or any of its cousins, so I went in a different direction from most, drew some inspiration from the pretired

Dérive - The Gathering

task, and made a

Fluxx

-style game with cards that represent things you might do or plan or be drawn by while out for a walk to noplace in particular. A number of the cards are of course inspired by SF0 tasks and groups.

Thanks to the wonders of the Internet it's actually not too expensive to get a single set of custom playing cards printed up, so once I'd designed all the cards it only took me a couple of weeks to get an actual set of them in my hands.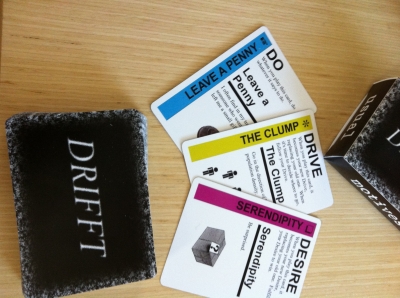 Then I went out and played a quick game. Here are some photos I took during my first playtest.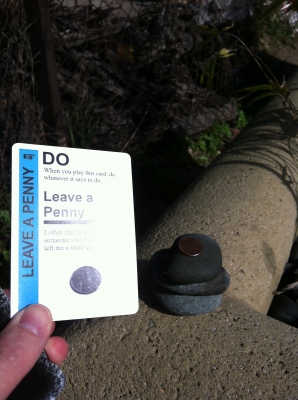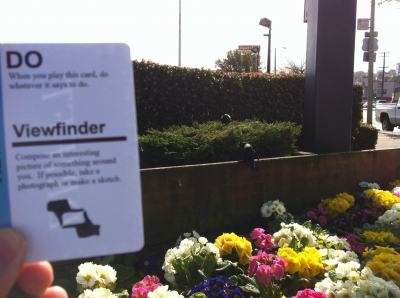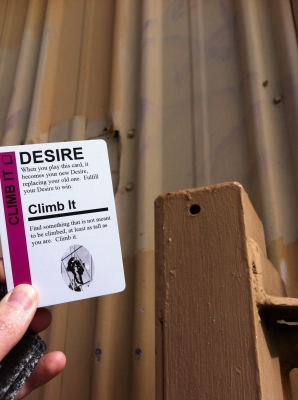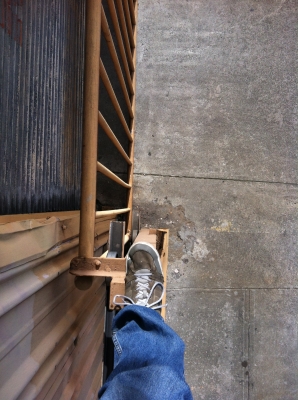 If you would like your very own copy, you can get it
here
.