25 + 60 points
January 31st, 2007 9:15 PM

camera.jpg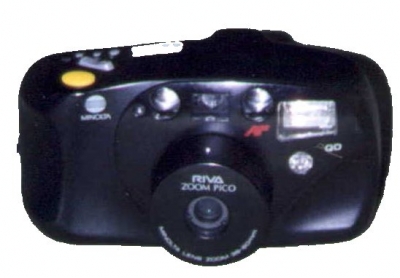 When I was a teenager my mother was kind enough to give me a camera for Christmas — three months before I was supposed to go to Italy with my school.
WSHS.jpg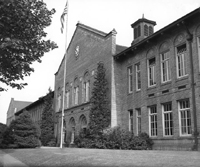 Being the idiot that I was, I lost the damn camera in a movie theater the day after Christmas. You can only spend so long pretending to have misplaced something in your room. I finally panicked and decided that I really needed to replace it. My best friend and I began by asking for money in the halls of our high school. We made 70 some dollars in a paper cup before realizing that we had completely run out of local options.
Pawn.jpg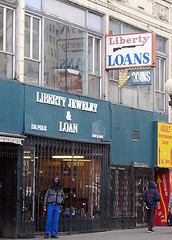 We left the building, jumped a bus and went downtown to pawn some videos. In the pawnshop I looked up and saw a camera that very much resembled the camera that I had lost. But I was still less than $10 away from the camera. My best friend asked if she could just pawn the videos to make up the difference. This is how it goes: Clerk: Sure but you have to be 18. BFF: I am 18. Clerk: Do you have ID. BFF: Yes. Clerk: Can I see it? BFF: (After at least 2 minutes of looking side to side trying to thing of something):NO. Clerk and Me: Hysterical laughter. So I get the camera back. Take very happy photos of us downtown and go home. Remove film, develop it, and find the first photos on the camera are mine from inside of the movie theater lobby. The rest are of some guys skiing.
12 vote(s)
Terms
(none yet)
5 comment(s)