15 + 35 points
February 4th, 2011 6:12 PM

THE BIG NECESSITY
The Unmentionable World of Human Waste and Why It Matters.
by Rose George.
304 pp. Metropolitan Books. $26.

To gain perspective on the scale and scope on the global sanitation problem, George peppers the book with some by-the-numbers facts. The most expensive toilet ever made: $23.4 million dollars. The average weight of human feces: 250 grams (8.8 ounces).
From answers.com

Answer

mine is around 0.8 kg or 0.6 L

but of course it varies according to body weight, diet, etc etc

if it floats, obviously it weighs less than water so that will change the volume mass relationship

Read more: http://wiki.answers.com/Q/Average_human_feces_per_day#ixzz1D2qd4MMM

From the poop report:



feces weight = Wf(1 + Hf) + Wb (1 + Hb) + Wm(1 + Hm)

Where Wf, Wb and Wm are respectively the dry weights of fibre remaining after fermentation in the colon, bacteria present in the faeces and osmotically active metabolites and other substances in the colon which could reduce the amount of free water absorbed, and Hf, Hb and Hm denote their respective water-holding capacities.


From chacha:

The biggest poop on record is 26 feet, the entire length of the human colon. A woman teamed up with scientists to create it.
but seriously if she teamed up with doctors to create , this is not within the normaL distribution.
Photo_081709_001.jpg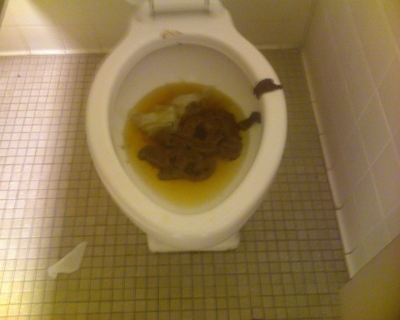 This has to be more than 3 standard deviations off the mean. I've had this picture for a while. I popped the stall door open in something of a hurry and this monster repelled me several feet back. Knowing it was a once in a lifetime event and also sensing the owners pride and reason for not flushing, I did the only sensible thing. I took out my phone and snapped a picture. Love it, Hate it, Vote for it? You must admit it is a statistical outlier. Let's call it Boomer.
inspirational.jpg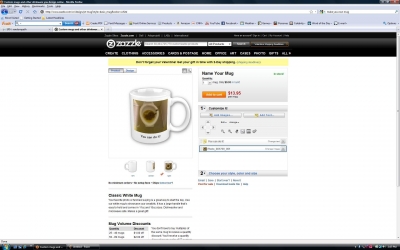 I was concerned that the photo itself was not suitable display so I created an inspirational mug. I can have it in time for valentines with rush shipping.
10 vote(s)
Terms
(none yet)
6 comment(s)