25 + 40 points
March 11th, 2008 2:52 PM


First off i decided to base my Not energy drink around Egg.

so i used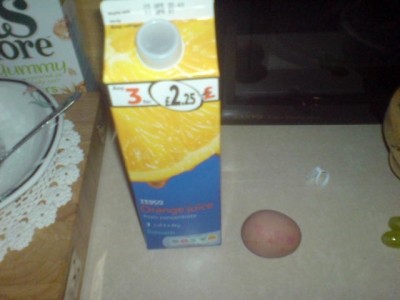 i then whisked my egg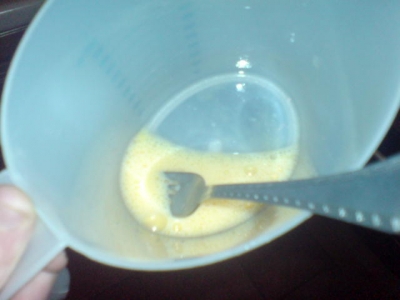 and prepared the glass of orange juice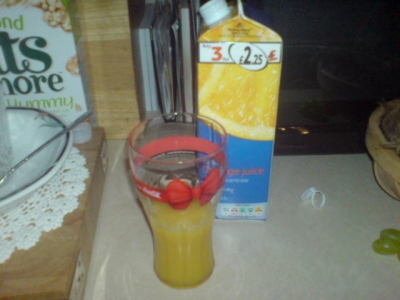 i then added the egg to the orange..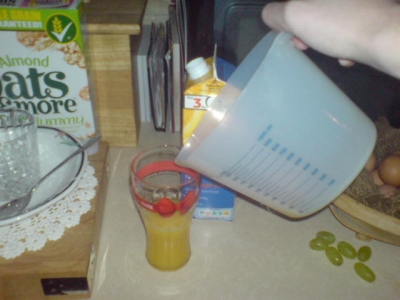 showing us that egg and orange don't instantly mix....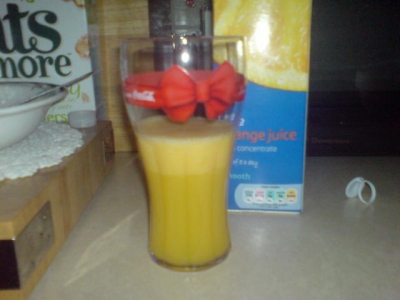 although a little whisking...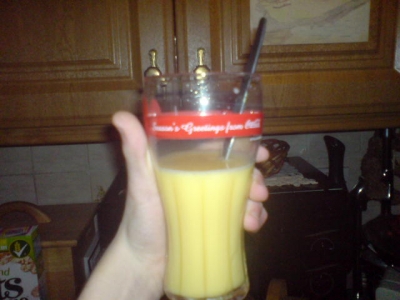 and i wolfed it down! :P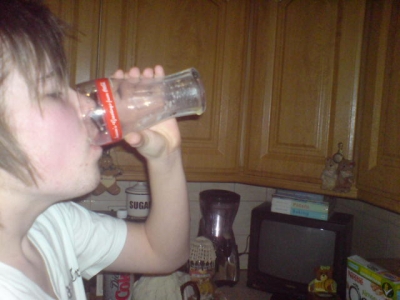 DONE!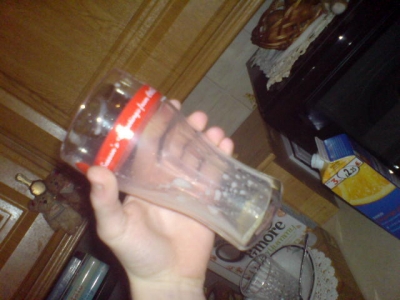 i felt that this wasn't good enough so i added a few ingredients...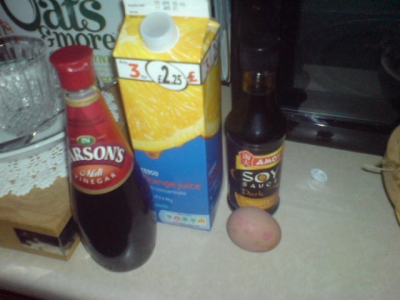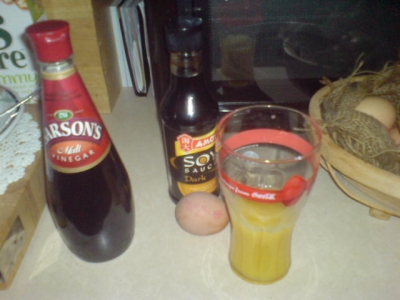 i then added the vinegar to the orange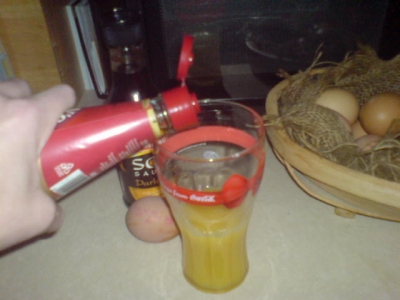 and then i added the soy sauce..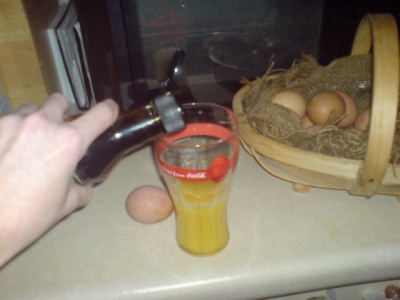 soy sauce shows us the darker side to orange juice! :O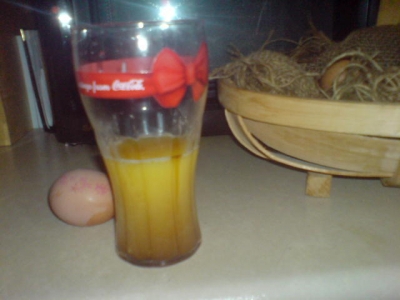 then add the whisked egg again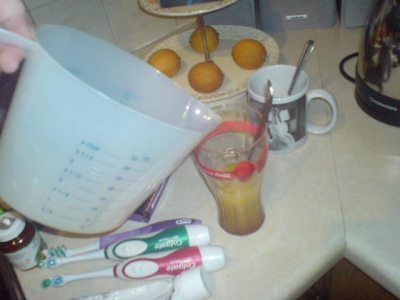 i still have to whisk it all together now!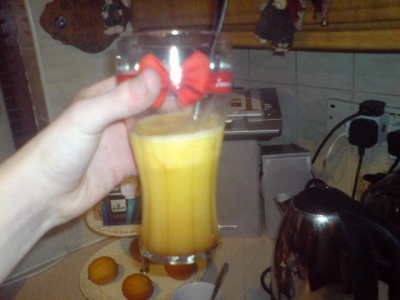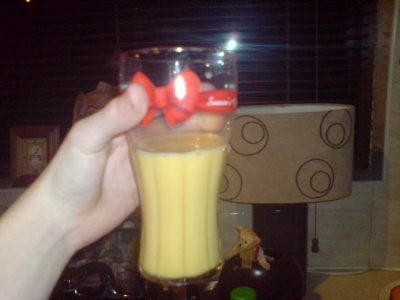 and now to drink up!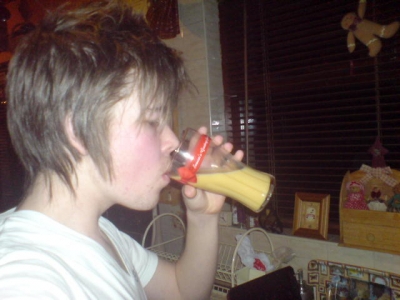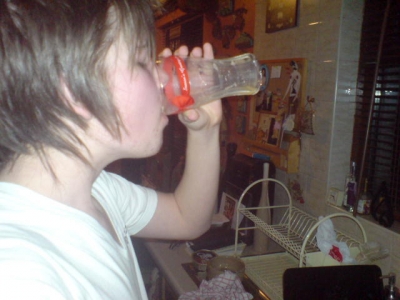 the first drink created was fine and bearable.
the second wasn't! vinegar and soy sauce are not good ingredients for drinks....
oh and i guess it'll be called Ultimate Egg Drink
8 vote(s)
Terms
(none yet)
4 comment(s)