25 + 85 points
June 17th, 2007 3:05 PM


My random word is

thus

.

I put thus into the business search and got the Hilton Trafalgar. Cool! Central London means I can go after work without a massive detour.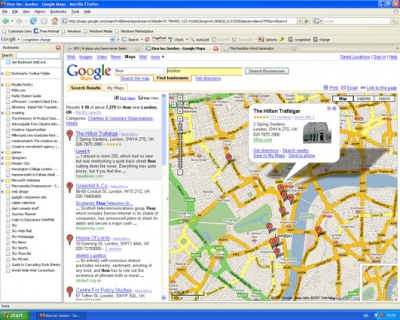 And now to make the semi permenant sign. Cardboard or paper won't hold up to our British weather, so I need something more sturdy. I couldn't find any plastic that wasn't still being useful as something else, so resorted to making the 'plaque' out of some modelling wire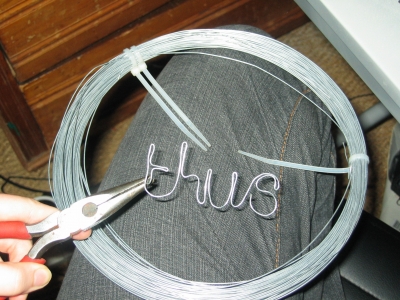 I thought I'd add to my tag the SF0 web address in case someone curious found my 'thus'.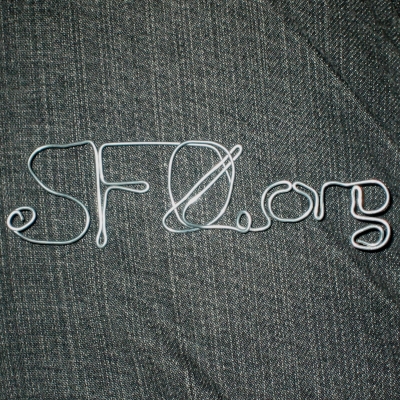 ______________________________________________________________________________
Ok, so Sunday (today) after work I moseyed on over to Trafalgar square and found the hotel. It doesn't say Hilton on the outside so I had to go in and check it was the right place!
I found a small bronze downspout grill near the secondary entrance that was a perfect size for the tag I'd made. There was even space to put in the SF0.org tag as well.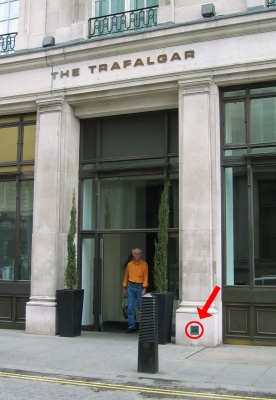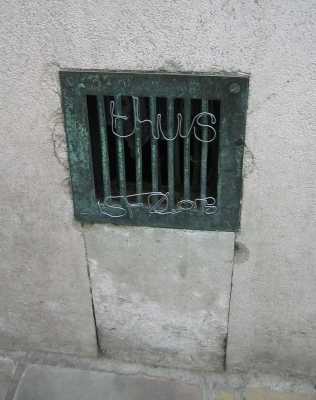 The wire worked quite well as a tag as I could bend the prongs I'd made outward to act like a spring to grip to the grill.