15 + 50 points
September 22nd, 2007 2:16 PM


I sat in front of my parents' bedroom window with a camera. After about twenty shots, I finally found the right angle. It was a foggy Saturday and I was hoping to get a clear view. But after looking at the pictures I found that the fog created a interesting effect on Sutro Tower, making it look like it's disappearing, and so I decided to keep them. Hopefully I'll be able to take contrasting pictures of Sutro Tower from my window on a sunny day.
Sutro Tower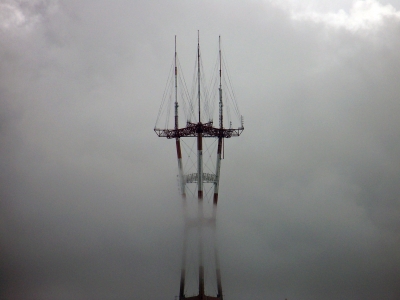 I didn't notice until now that there was a shadow rising up from the sides in this photo.
10 vote(s)
Terms
(none yet)
8 comment(s)