15 + 30 points
June 21st, 2014 12:37 PM


Please forgive the lack of write up finesse I should have. Still getting used to the new html stuff.

Ko Plane te waka - Canoe
Ko Angel's Landing te maunga - My Mountian
Ko Elk te awa - River
Ko Kranzfelder te iwi - Tribe
Ko SF0 te hapū - Subtribe
Ko Ty Ødin te rangatira - Chief
Ko Oregon Country Fair te marae - Marae: Important social and spiritual place
Ko Pixie and Molly ahau - I am
My Canoe:

My mode of locomotion, bringing me from island to island and world to world. When my parents where apart, it was the bridge between them. When I chose to move to Texas, I made the journey on a plane. Whenever I enter an airport, I am calm, no matter how dire the situation because the plane is my canoe which leads me from one place and path and time to another

My Mountain:

In a place called Zion national park, there is a... large rock formation called Angel's Landing. It is mine because I hiked it barefoot. While it is only 4 miles, it is a strenuous 4 miles. It was a changeling I overcame, as I have overcome many of the challenges which plagued me at the time I climbed it.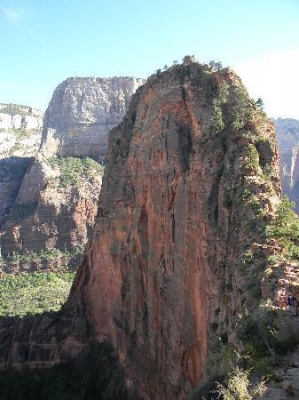 My River:
The Elk River is where I read, where I go back every year, it's a touch stone to re-orient myself for the year. Trees which fell in the wind grow sideways making them easy to climb and nestle my self in. The water is clear and sweet and cold. When I was a kid, I caught newts for fun and made them little sanctuaries. Now that I am old, I still catch newts for fun, but I release them. Sleeping near it at night, the sound of it calms me.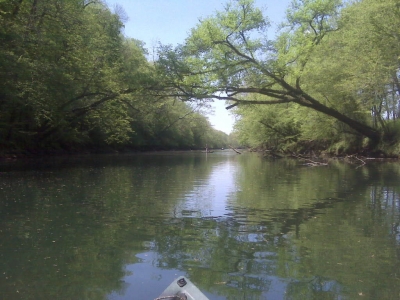 My tribe:
Kranzfelder, I'm only spelling it once. This is my family, mom's side particularly. While this has not always felt true, I am safe and loved by them. None of us share too many interests in common, but we are all high energy slightly neurotic people who would do anything for each other. They do not understand sf0, or me, or my desire to study politics and philosophy, but they love me and are patent with me. I do not understand how they could be so bitter and think and feel the way they do about many thing, but I love them. There is a hopefully unbreakable bond, and I'm happy whenever I can do something nice to strengthen it
[No photo, because I don't think this is their kind of site]
My sub-tribe:
SFØ, my beloved, my dying, my sweet love who captivated me for years. Never have I felt so accepted, and loved. Strangers have let me stay with them, have helped me make the world a more fun and interesting place. To me, this place and this community is about creating unexpected joy in the world, and there is nothing I'd rather do, nor people I'd rather do it with. My... inactivity, as most people's inactivity is due to things like college, (for me) moving to a new state, etc. I found the love of my life though the site and I expected we would task together always and often in our lives. For many reasons, he has quit for good (unless major structural changes are made.) This... makes me sad, and it's hard to get excited about tasking when your other half feels so spurned and upset about it. However, that doesn't mean that we don't leave the house at midnight with spray paint and awesome ideas to make the world a bit more interesting. Now that I am (pretty much) graduated, I'm excited to see what mischief I can make and share with my beloved sub-tribe. IT takes one task to get addicted to score and love and the game again. I hope this is the task.
[Image is in the thumbnails but there is an SF0 spoiler alert. Chances are, you haven't seen this if you are reading this and not level 8 so choose if you want to look or wait till you get there]
My place of spiritual importance:
The Oregon Country Fair... 3 days a year it runs, but the preparations go for a month and a half. In a place which is full of debauchery and substance abuse, it represents innocence and pure good natured fun. As many of you know, there is "Pixie" the player and Molly, the person and those are rather distinct concepts. The fair is a place where Pixie can just be herself for awhile, where the side that loves fun can be rejuvenated. One can bask in the wonder of it, or create the wonder in it with ease and joy.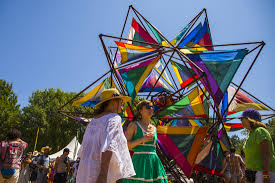 My Chief:
Ty Odin. I have loved. I have been broken and broken others. When I started talking to Ty, it was all tasks and collaborations. Then a call here and there, perhaps with a flimsy task related excuse to call, but the point was to talk. A rivalry between us, and then a 3 month game of truth or dare long distance and we were in love. The problem was the distance and the solution was to go get em tiger. However, places change you, and people change you and I was surrounded by both which were alien and different. We both changed and yet, there is mutual respect and love. So why is Odin chief? He is, because he is the only person who can and will ever have me give them control. I would trust him to guide me blindfolded though a valley of knives. A true chief loves and cares for his people, and a village with a good chief loves and respects him. I curtail my freedom for him willingly, thus he is my chief.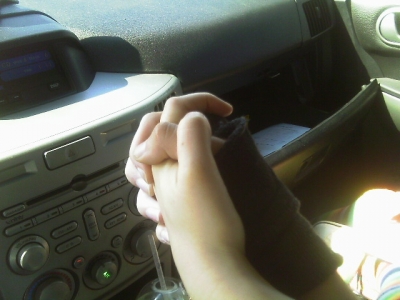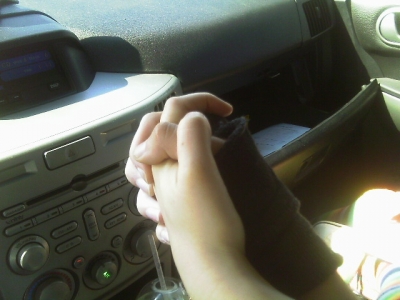 I am Pixie
, the dancer and friend of fire and wind. I am the bringer of joy.
I am Molly
, the woman who does the best she can to make the world better, who looses herself in the principals and relationships between thoughts and power in western civilization and loves the shit out of skyrim. We are untouchable unless we want to be touched, We are invincible yet fragile. And we are happy to be here, because I've missed my sub-tribe. 
6 vote(s)
Terms
(none yet)
2 comment(s)