15 + 95 points
March 24th, 2008 11:02 PM


Music for you. Comment vote to whoever can recognize it. Given my book, it should be fairly easy to pick out. Speaking of picking, I apologize for the scratchiness of the end.

The biggest problem of this task was finding a book. Being a youngin', and having the internet since I was 11 means I own very few books. I asked my librari-- girlfriend for a book, but by the time we decided on one, I found one of my own.
This book wasn't even mine. My mom took it from one of our neighbor's kids when I was too young to read. I don't know if I was supposed to be borrowing it or what, but I ended up hanging on to it all these years.
Obviously, though, it's not a book of my creation. Sadly, I don't write books. Instead, I decided I need to re-cover it, giving a more appropriate title, and, well, less 90's fashion. Looking through the book, I found two more pages of interest.
After a lot of deliberation, I decided upon a new title for the book:
Given that my printer isn't a color one, and I didn't want to drain its ink, I made it rather minimalistic. The title is more fitting for an UNAUTHORIZED!!!! game guide than 'Game Secrets'.
So, the next part of this task was getting it into a library. With my laptop bag, that was simple. Then, it was simply a matter of where to place it.
I may go back and put a calling card number on it, the complications of which were divulged in another task, so prepare yourselves for an update!
Zelda1.mp3
Single take, recorded with Sound Recorder. Any one have more sophisticated solutions to this?
TheBook.jpg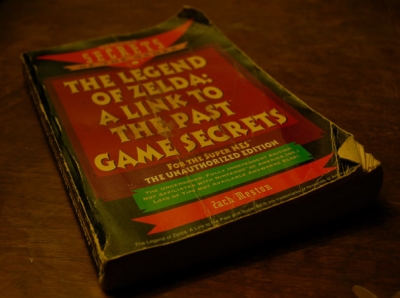 The UNAUTHORIZED EDITION! TOTALLY! Since when did a game guide (from the gnarly 90's no less) need censorship?
Chapter8.jpg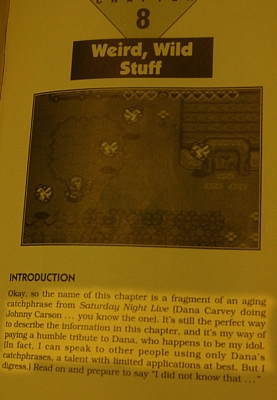 Gnarly 90's written all over it. And plus, I'd be kinda pissed if I bought a book that randomly spewed personal fascinations to me.
The98thPage.jpg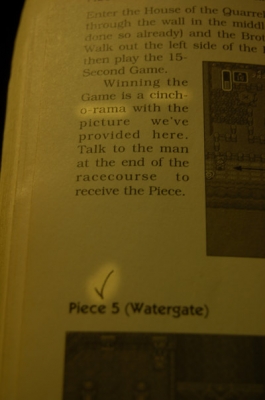 It seems the original owner of the book didn't think it was going anywhere. Also, cinch-o-rama?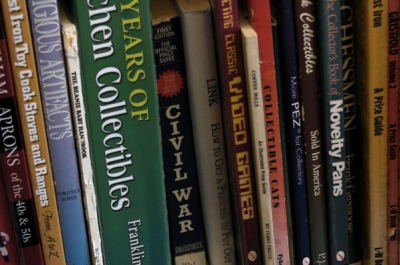 19 vote(s)
Favorite of:
Terms
(none yet)
5 comment(s)