50 + 40 points
June 28th, 2007 2:08 AM


fun!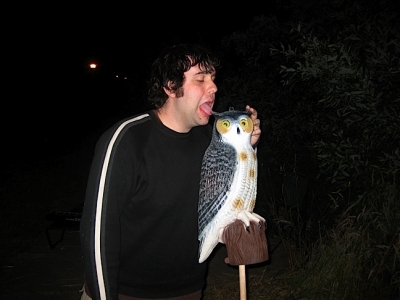 We manned checkpoint #6 in the Presidio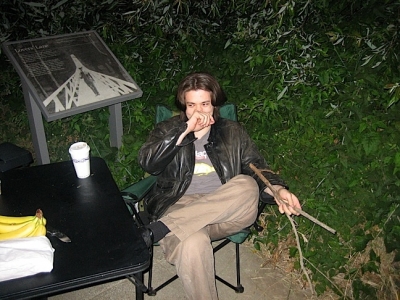 We setup not too long before dusk. We had the classic spraypaint SF0 sign front-lit by a flashlight and supported by a stick with a banana peel. We also had a boombox and an owl on a post (from an old task that will never see the praxis... sigh).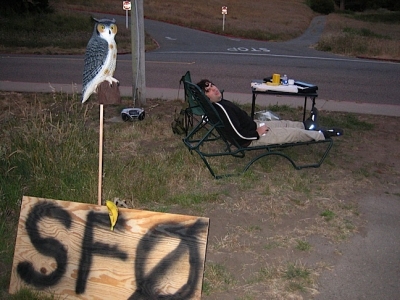 We had treats for those who came by our checkpoint: whiskey, Fernet Branca (some wierd liqueur), bananas, apple slices, bread and water. We ran out of everything by about midnight.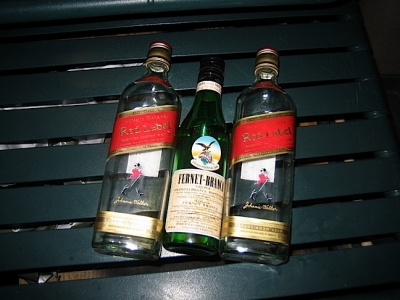 The first people to arrive were Robert and Edward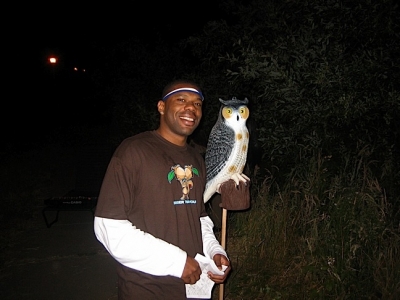 We were a couple hundred feet from what was apparently officer housing (Presidio used to be a military base) and we invited the locals who passed by to drink with us.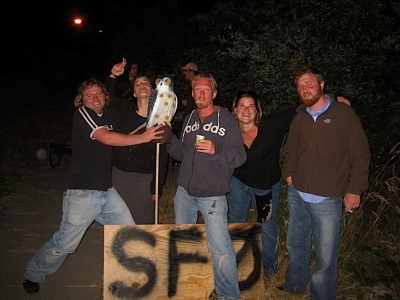 Many players and chasers came by throughout the night. I always like to meet fellow players. That was nice. Unfortunately i had some of the whiskey with many of them and I'm sure I made an ass out of myself. I know I introduced myself twice to Ariock, kight of chaos. I'm sure I got on Aaron's nerves more than once with my awful piano skills.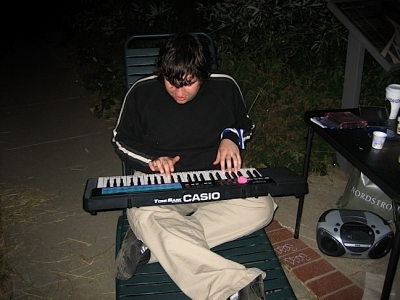 I got the majority of the people who came by take a picture with the owl. For what its worth, the picture collection (except the first) is in order from last to first.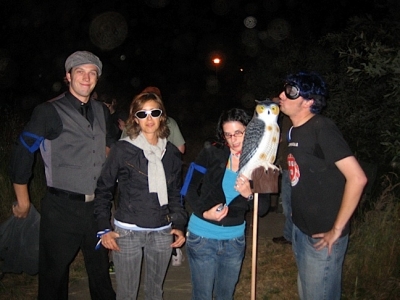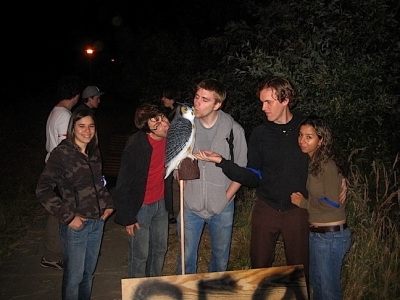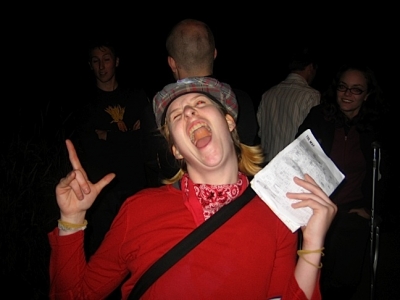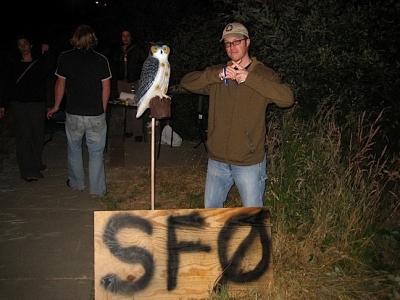 8 vote(s)
Terms
(none yet)
6 comment(s)