50 + 135 points
April 27th, 2008 5:22 PM / Location: 41.903227,-87.65782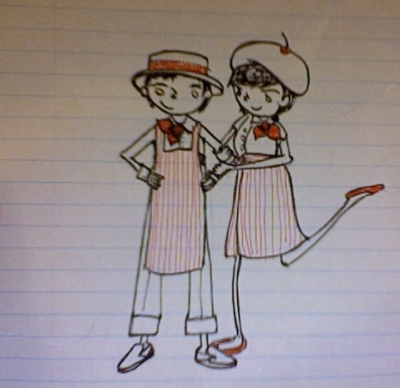 Informed we'd have sweet things to eat,
We drew up the concept you see,
We shopped and we sewed,
To make these cute clothes,
And now we're the T. C. C. E.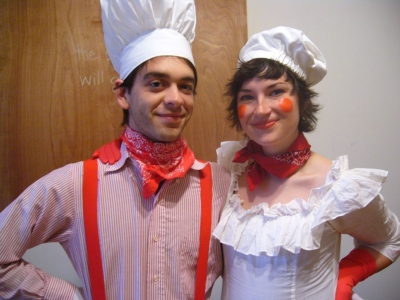 ---
At seven thirty-seven they appeared;
The first two players heading up the pack.
They shouted out for water as they neared,
But all we had to offer was a snack.
It wasn't long before we saw the rest:
All furtive stealth and sweaty brows aglow.
The people from Chicago did the best;
Because they knew the quickest ways to go.
At Life's Too Short no one had lately dined
'hind padlocked doors with pints of MGD.
A cartoon hot dog from another time,
Delighted in its new-found company.
A certain sadness marks this dead bar's name,
But how it speaks the spirit of our game!
---
Cops cause some alarm.
"Openin' dat place back kup?"
A laugh shared by all.
Don't want a cup cake?
Did I mention they're vegan?
"I want a cup cake."
27 vote(s)
Favorite of:
Terms
(none yet)
6 comment(s)