25 + 80 points
April 11th, 2009 3:34 PM / Location: 12.3569,-1.5352

From Øuagadøugøu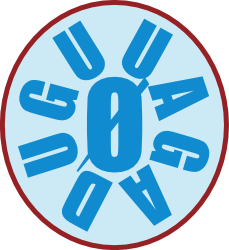 The modern architecture of Ouagadougou is amazing and not like any other place I've been.
I chose to do an architectural survey of the city, but, as nearly all things in Africa, it was more difficult than one would imagine. First off, whenever one takes a photo in Ouagadougou of nearly anything, nearby people tell the photographer that to take said photo costs money and said money can be paid to (surprise surprise) this person in question!
Secondly, all over Africa, it's illegal to take photos of military bases, government buildings, some banks, bridges, and other locations of "strategic importance." The violation of these laws results in one's camera being confiscated as well as the possibility of arrest. At bare minimum, a bribe would be expected. Later, I was told at least 4 of the following photos violated these laws.
I was able to take all of these photos without paying a single CFA, nor was my camera confiscated, nor was I arrested. This was mainly due to the fact that I had rented a bicycle from my hotel, which, along with my confused looks and ability to pretend I didn't speak any French (when in reality, I speak only a tiny bit of French) allowed for quick getaways.
Anyways, enjoy this illegal architectural survey of Ouagadougou.