25 + 86 points
October 12th, 2009 3:19 PM


Hellooooo there. Welcome! Welcome! To your favourite, to my favourite, to your

mamma's

favourite show....

Never Again

! On channel 69 every week at midnight, if they ever let me on the air. This week's episode is entitled: "Never Fortunate".

First up, what is fortune to you? Some desire theirs read by women who specialize in playing with giant marbles, others wish to possess an infinite amount ( the shiny, golden coloured sort, at least), but most don't even give the topic the time of day. That all aside, most importantly, what immediately comes to Never's mind when he puts on the ol' thinking cap concerning the subject at hand? Why, sharp, pointy bits of metal. Of course.

And so, armed with only a needle, thread, scissors, brush pen, bits of paper and cloth, and a handfull of pins, my adventures did begin. The first order of business, the fortunes themselves: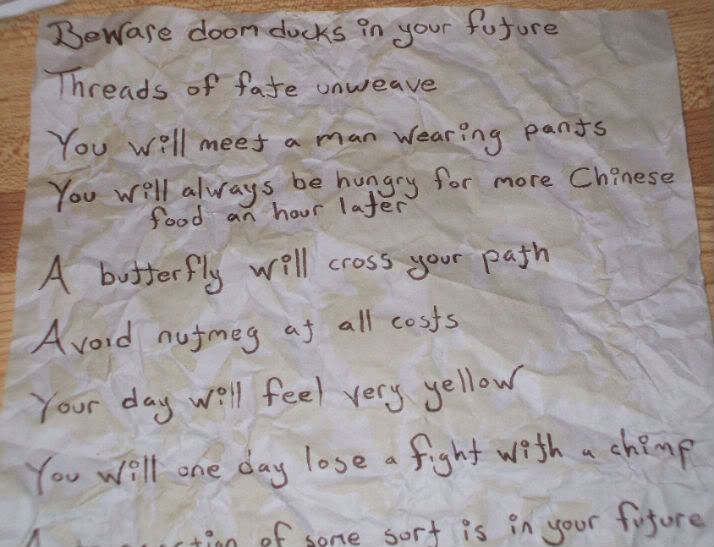 A couple of examples, some shown above, some not. Most of which, you will notice are INFALLIBLE:
"If you eat Cocoa Puffs, they will be delicious".

"Pogo sticks are not your forte".

"You will wear a shirt".

"You may encounter a gaggle of geese; wear appropriate footwear".

"A transaction of some sort is in your future".

"You will, one day, lose a fight with a chimp".
...
Chop chop, into stereotypical fortune shape they go!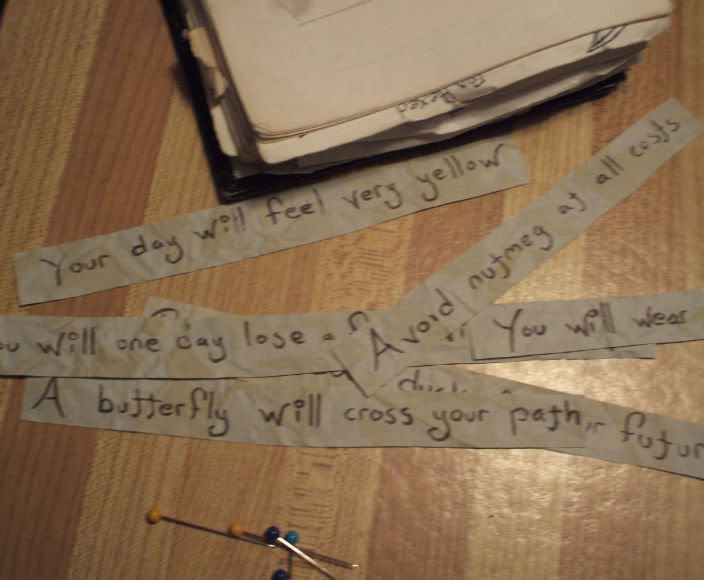 Much fun was then had rolling those suckers up around the aforementioned pins. But wait.....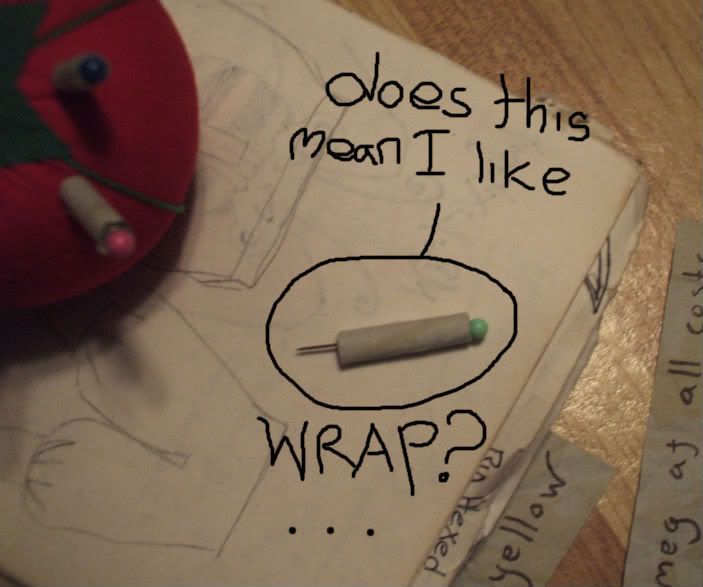 Yeah yeah. Horrible humour. Sue me.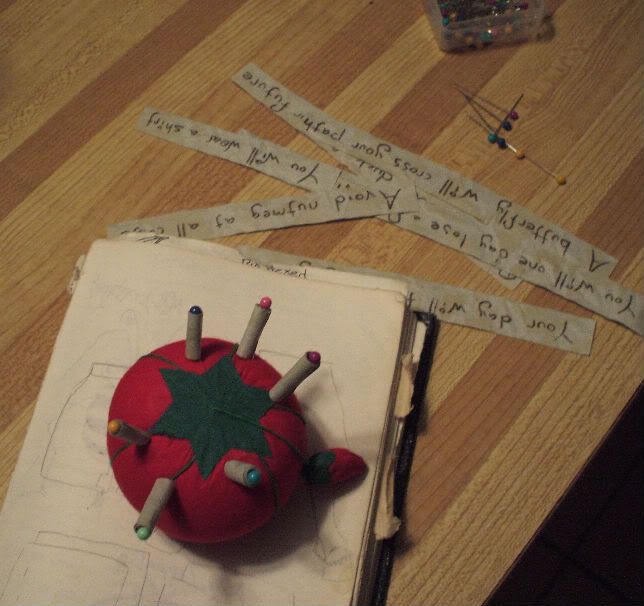 Now all that's needed is something to draw the eye. Hmmm. Something shiney, perhaps. And something to secure it to a wall or a pole or somesuch. Wait, wait... I've got it. BAM! VOILA!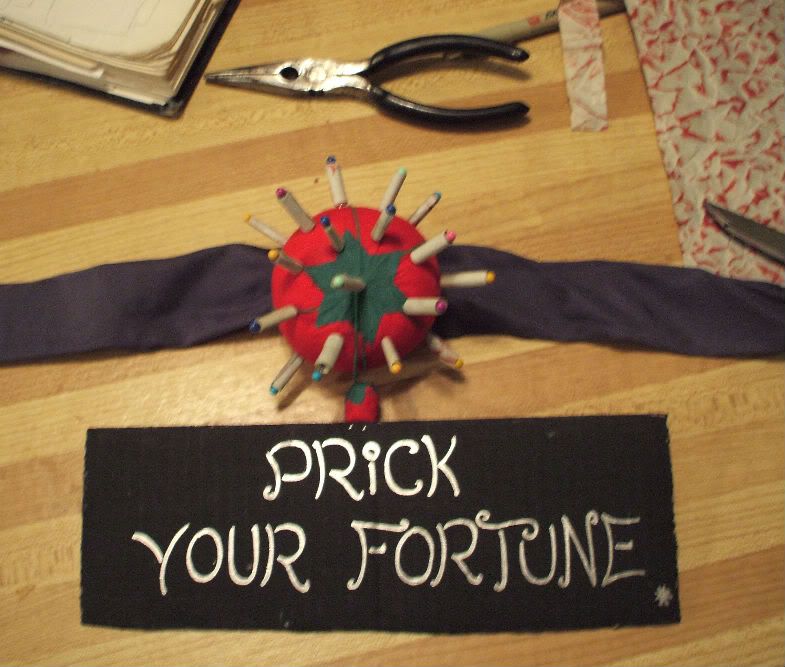 And, because it wouldn't be any fun to give away EVERYTHING, I made up a special batch of fortunes only for the eyes of those who choose them, and myself. Penned upon red tinged paper, and all hinting at a price to pay before what was written came to pass..... so, of course, a disclaimer was necessary.
And here, without further commentary, some ACTION shots. Y'know. Of the sucker actually out in the real world.