50 + 30 points
June 20th, 2011 3:14 PM / Location: 37.742451,-122.4150


I have documented my journey in the form of a

Google Map

-- every twist and turn, every narrow escape. As indisputable proof that I was the one who accomplished this task, I present the token of my victory.
the Nice Thing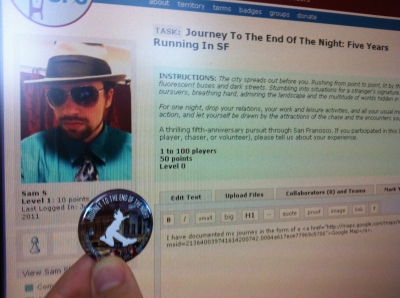 Each Runner who finished in the top 50 got one of these pins. I will treasure it always.
6 vote(s)
Terms
(none yet)
2 comment(s)