25 + 70 points
July 13th, 2011 12:32 PM / Location: 37.768670,-122.4672


I couldn't get the idea of a useless man-made spiderweb out of my head, and went for a very literal interpretation. I picked a spot in Golden Gate Park just slightly off a path, so that most passersby will never see it, but someone more adventurous might have fun stumbling across it.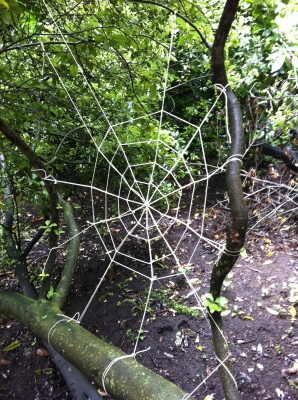 For such a small and simple web, it took a long time. I have new respect for spiders.
Update, a year later:
Every now and then when I'm in the park I go check to see if the web is still there. It's survived surprisingly well!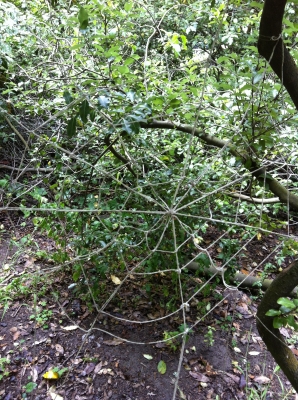 16 vote(s)
Terms
(none yet)
5 comment(s)