25 + 47 points
October 22nd, 2011 12:24 PM

How We Got a Daytime Talkshow Host to Help Send Dozens of Pieces of Art Brut to Strangers Around the World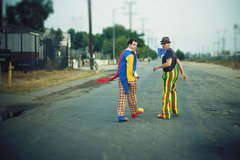 We're big fans of standup comedy. It's been a consistent source of enjoyment through the 18 years we've been together. One of our favorite, most-quoted standups is Greg Behrendt. He has some really solid specials over the years. If you're not a big fan of standup, you may have heard of him because a few years back, Greg co-wrote the bestseller
He's Just Not That Into You
. The book got him on Oprah, and that eventually turned into a daytime talk show. (There was also a movie with Bradley Cooper and Jennifer Anniston). The show got canceled after a brief run. Greg wrote another book with his wife (
It's Called a Breakup Because It's Broken
) and then he decided he'd said everything he had to say in the realm of self-help.
So Greg went back to standup as his main source of work. The only problem? Greg is really a storytelling-style comic with a serious blue streak, like a potty-mouthed Cosby. And some people came to the shows expecting him to talk about the book. He didn't really have a lot more to say about what was in the books than
what he wrote in the books
. So those people left his shows feeling disaffected. Not to mention the fact that the big 800 pound gorillas in the room of standup comedy are Comedy Central. Comedy Central loves
youth
. They crave it like a fucking pack of vampires. Now, there's tons of great young comics out there. They have great work and they're super funny. But the middle aged comics are ALSO funny. Funny is funny. They didn't care, they said Greg was too old. Greg's career kinda stalled. Forty-seven, with two kids, is not a great position to have your career stall.
One of Greg's friends from many years back is another comedian named Dave Anthony. Dave worked on the talk show, and had done a lot of commercial work and other show business out in LA. Dave was feeling disaffected, and his standup career had always been decent, but he'd never become a star. The two of them liked hanging out and especially liked working together, but they couldn't get work doing what they loved together.
Meanwhile, there's been a revolution in comedy: podcasts. Comedians are discovering that the podcast is a terrific way to do exactly what they want to do, say what they want to say, and be themselves without the constrictions of networks or comedy clubs or any of that. It's a highwire act, and the best podcasts walk that high wire nimbly with searing honesty and real funny.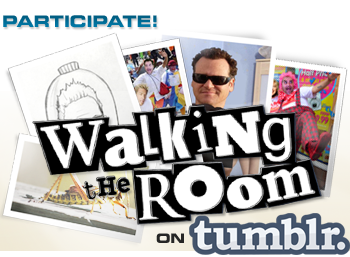 So Dave suggested to Greg that they do a podcast. Together they made
Walking the Room
. (Walking the room is a comedy term. When people hate a comedian, they walk out. Sometimes an entire audience will turn on a comedian, and the whole room eventually leaves. Thus the comedian has "walked the room.") Walking the Room is among the most offensive, abrasive, and low brow products ever recorded. Greg and Dave pride themselves on saying awful
awful
things. They insult each other, threaten each other, and riff on things in the most disgusting possible ways. The audio for the first 10 episodes was
horrid
, and the next sixty wasn't much better. They interrupt each other, talk over each other, and when they have guests, they abuse and sometimes ignore the guests. They mistreated and insulted one guest so effectively in his introduction that literally his first words on the show were "Go fuck yourself." Oh yeah, and it's recorded in a closet. Literally, a working clothes closet in Greg's house.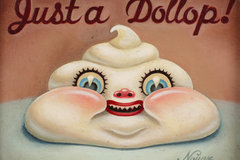 They call the show a podcuddle because they work in such close quarters and would practically cuddle each other to record). Dave was fascinated with the fans of the Insane Clown Posse, and in an effort to create an opposing force to the Juggalos, they decided fans of WTR should be called "cuddlahz." If ICP wore clown makeup, cuddlahz would be clowns, but without makeup:
clown from the neck down
. The show has developed an extensive vocabulary (tracked in a handy
glossary on their website
) which has been slowly filling to the brim with horrible horrible phrases for months now.
The fans of WTR (Burn Unit among them) have embraced the show with a fervor. An utterly demented fervor. People show up at their comedy gigs dressed as clowns from the neck down. They had a podcast-themed show of comedy and friends in LA, and one guy showed up dressed as a
gryphon
. Why? Because Greg likes to make a ggrrrrr noise and say, "I am upon thee like a gryphon!" The number one reason he likes to say it? Because it bugs the
shit
out of Dave. One time he did it until Dave punched him during the show.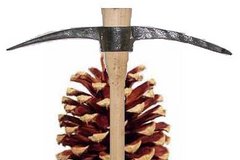 Besides the filth (and there's a lot of filth), here's the other reason fans love the show: the guys are funny, and really gutsy. They tell stories about their lives, and about the trials they have as parents and struggling to find work in this weird economy. They talk about attaining a modest level of celebrity and about having friends who are HUGE (Dave hangs out with Drew Carey, Greg's really good friends with Ben Stiller) and what it's like to be regular guys in the world of show business. Yes, the guys like to say that "we do with our mouths what normal people do with their assholes." But they also say things that are funny and heartbreaking. They've also embraced their fan community—the cuddlahz—with an open mind. They don't take our advice, and they say things like "someday one of these people will be arrested with a bag of fingers" or "police should just bring our whole audience in for questioning." But they call us broken geniuses, and we are. Some of us make candy (the guys eat a lot of candy) or send gifts to them. We flock to the show's facebook page to share horrible things we find on the net, or make new images in photoshop, or call each other terrible names and threaten each other with shankings and... other... prison activities. Greg points out how much like a cult it is, and that sometimes there's a Jonestown vibe on the facebook page that "we're all gonna die together, right guys?!?"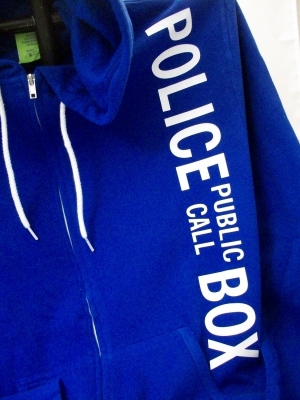 Drawing on this sense of intimacy and risk taking, Burn Unit envisioned something, a perfect package of insanity. Blue Tulip helps run a screen printing shop, and as an artist, a fairly brisk Etsy business (
geekiana.etsy.com
). She specializes in clothing inspired by stuff she geeks out over, and especially
Doctor Who-
themed items. Blue Tulip's Geekiana designs are at their best when they're not "on the nose." That is, when they reference the show in an amusing and clever way, that is immediately clear to people intimate with the show, but maybe not transparent to the casual observer. Likewise, the torrent of references fans of Walking the Room are acquainted with is shocking in its vulgarity and depth. It's definitely (d)evolved to an arcane web of virtually-unspeakable horrors.
So, it just seemed natural I should design an image which referred to hobo orangutans and a woman with nineteen vaginas and mail it to a pair of perfect strangers who make a podcast.
Burn Unit designed a shirt that definitely references the show, but without saying directly "Walking the Room." He got Blue Tulip to teach screen printing technique and together we printed up about 10 shirts on the excess stock laying around the shop. Then Burn Unit printed a batch of lino block prints of a mason jar, and handpainted some watercolor urine in each jar (inspired by Dave's saying "a man with a piss jar is a man with a plan").  We packaged these up in a box for Dave and Greg, decorated with pictures of an orange, and the mythical elephon (like a gryphon, but with an elephant), stuck some candy in the box, and mailed it out there just in time for Dave's birthday. All hell kind of broke loose after that.
There was a LONG wait. It felt like it took forever and we were nervous they hadn't liked it. Then Burn Unit get an email from Greg that says "call me." They talked about the shirts on the show. They teased that episode showing Greg wearing his shirt with pride. Here is
video of the shirt's unveiling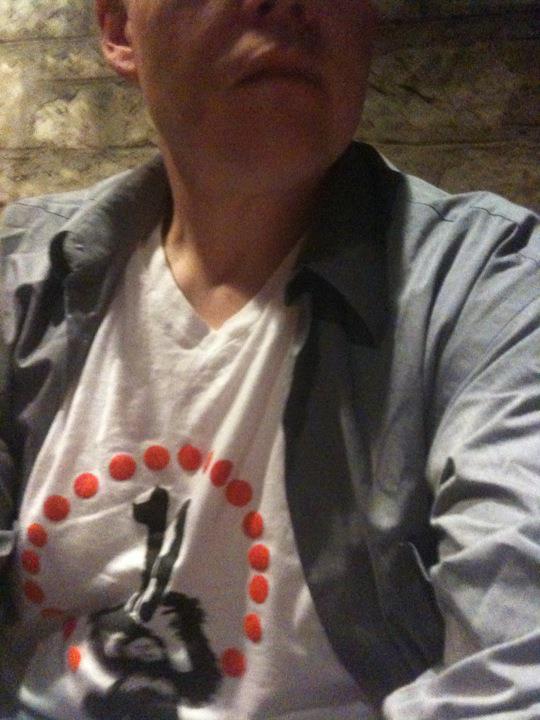 They brought the extras we'd made to a live show and sold them (fast, too). They asked if we'd print more. We figured out a price point per shirt and shit was
on
. They put the shirts on the walkingtheroom.com store. Cuddlahz from all over the world started ordering them. From there the insanity kicks into high gear. Burn Unit printed up a bunch more piss jar cards and put them in baggies or wrapped them in foil. Blue Tulip printed shirts. We bought postage and Burn Unit decorated each package with references from the show, and we mailed them out. We print up a new batch about every week and mail them, crazy decorations and weird piss jar lino prints and all, to people we've never met.
And that's how you do that.
10 vote(s)
Favorite of:
Terms
(none yet)
5 comment(s)