15 + 170 points
October 29th, 2009 7:03 AM / Location: 51.042513,3.7329590


Dutch and French versions to follow.

So I've had to modify this task somewhat due to the fact that I am not currently working due to an ongoing completion of a different task.
---
There are few real monsters in the history of humanity. Most atrocities that have happened, such as the trans-atlantic slave trade or the various wars are more the product of a diseased system and complacent actors than truly evil monstrous people.
I'm willing to establish the following list as men who can be called single-handedly responsible for establishing the systems of the destruction of vast amounts of human life. Each has been responsible for the deaths of over a million people. In very few cases can a major loss of life be accompanied by a finger pointed in the direction of one man, with the statement "You did this." In these cases this is possible.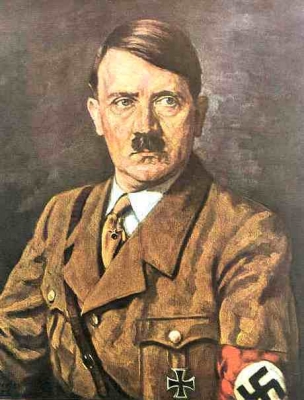 1. Adolf Hitler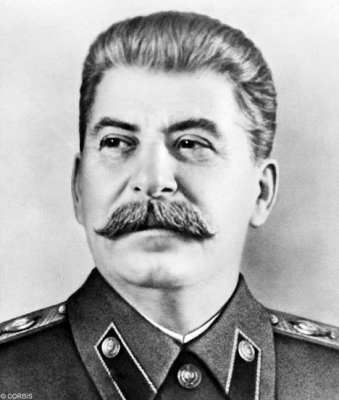 2. Josef Stalin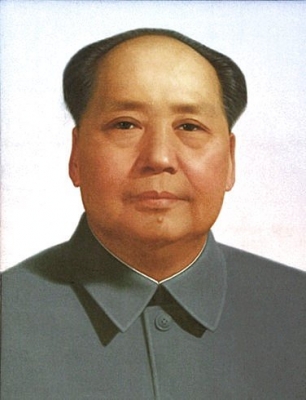 3. Mao Tse-tung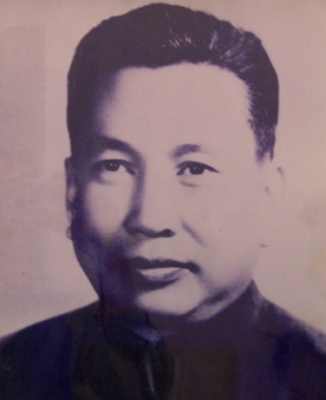 4. Pol Pot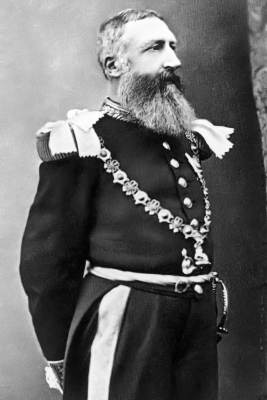 5. King Leopold II
Of these men, the following have non-critical monuments left:
1.
2. Josef Stalin
3. Mao Tse-tung
4.
5. King Leopold II
From these, two can be eliminated as the monuments are in essentially totalitarian states:
1.
2.
3.
4.
5. King Leopold II
---
King Leopold II reigned as the King of the Belgians from the 17th of December, 1865 to the 17th of December, 1909, the day of his death. In 1885, in an attempt to create a colonial empire for Belgium, King Leopold II acquired the territory of what is now the Democratic Republic of the Congo. However, the Belgian government and its citizens were not interested in this venture, so the king negotiated and acquired the territory in his role as a private citizen. He established the Association Internationale Africaine as essentially a front organization for his acquisition. Through negotiations with other European colonial powers, notably containing the argument that his control of the Congo would be a damper to slavery in the region, he was able to establish the Congo Free State as his own personal property. All administration of the colony was responsible directly to Leopold II.
During the period of the Congo Free State, between 1885 and 1908, between 2 million (a very conservative estimate) and 15 million Congolese people were murdered in the quest for rubber. The country was bled dry, and the populace was reduced to a status not unlike slavery itself. Famously, the administration was afraid that the African subordinates would waste bullets on hunting, so for every cartridge used, a human right hand had to be brought back to prove that the bullet was used to kill a person. If a village or area did not return enough rubber to meet quota, severed hands had to be returned instead. A soldier with the Force Publique, Leopold's personal army in the Congo, could shorten his term by bringing back a larger number of hands. Occasionally, the soldiers would simply remove the hands without killing the person, leaving millions of dismembered Congolese in their wake.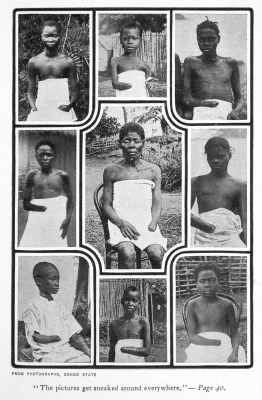 Eventually, international pressure forced Leopold II to give up the Congo Free State a year before his death. The colony was taken over by the Belgian government and was declared independent on the 30th of June, 1960. Today, the effects of Leopold II's reign is still felt in the devastation of the Congolese Civil War, which has killed more than 5 million people. Hostilities are still occurring.
---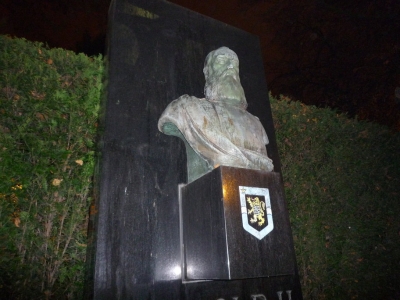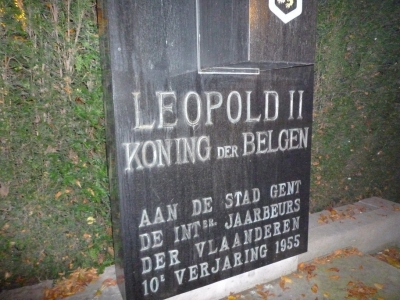 In Ghent, Belgium, there is still a bust of King Leopold II, with the coat of arms of the Congo Free State below it. There is no mention of the atrocities committed in Leopold's name on the statue. I felt people should be reminded of his real legacy.
---
Wheatpaste is a natural, easy-to-make, and very strong glue that is cheap and effective. To make it, you need flour, water, and a bit of sugar.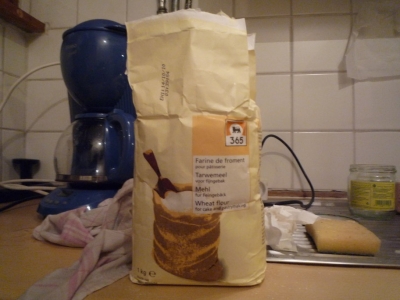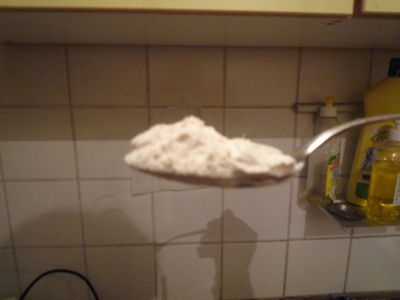 First, heat some water (1 cup for every 3 tablespoons of flour) and set it aside.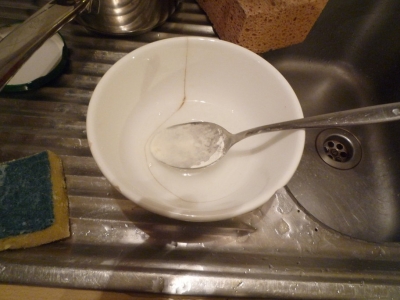 Next, combine the flour in a bowl with cold water, just enough water for the mixture to be smooth and pourable.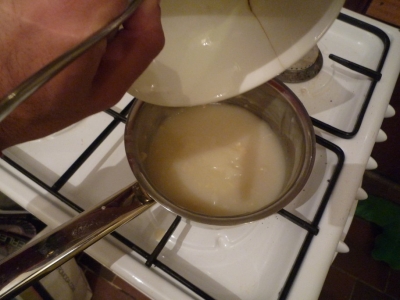 Now, slowly pour the mixture into the hot water, mixing the whole time to make sure it remains smooth. Bring the water to a boil, and turn off the heat as it thickens to the consistency of paste.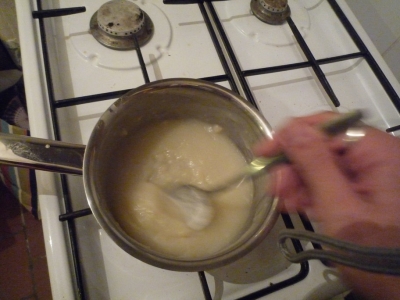 Allow this to cool, which will make it more transparent. Mix in one teaspoon of sugar, and you will have a paste that is actually stronger than most commercially available glues. It can be applied like any other paste, and if you make sure to coat each page fully, it will be more-or-less waterproof as well.
---
Using wheatpaste, I, along with two friends from Germany and Belgium, affixed the entire Universal Declaration of Human Rights, in Dutch, on the podium that contains the bust of Leopold II.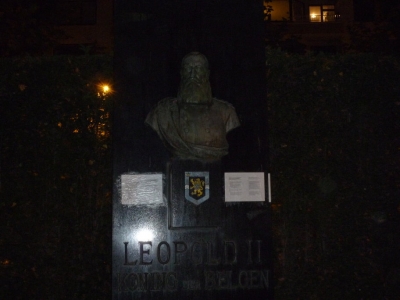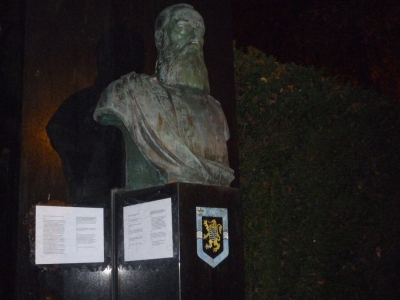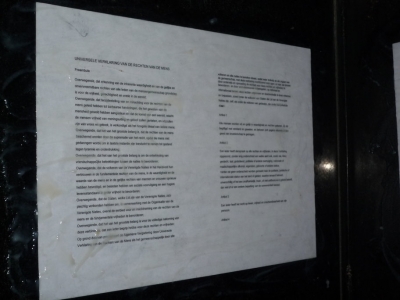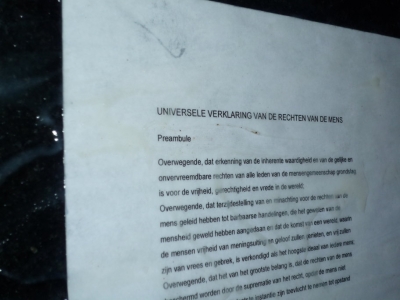 As a final FUCK YOU to this horrible monster of a person, I affixed the 4th article of the declaration, "Niemand zal in slavernij of horigheid gehouden worden. Slavernij en slavenhandel in iedere vorm zijn verboden." or, in English "No one shall be held in slavery or servitude; slavery and the slave trade shall be prohibited in all their forms." to his face.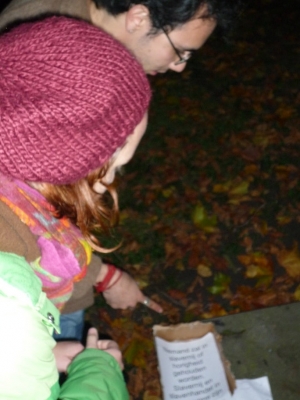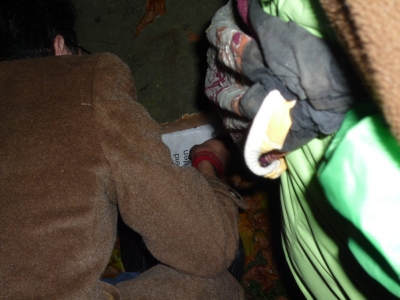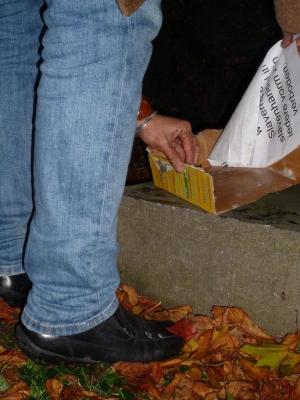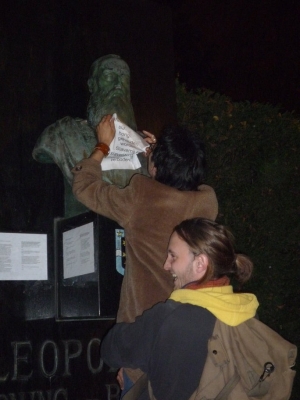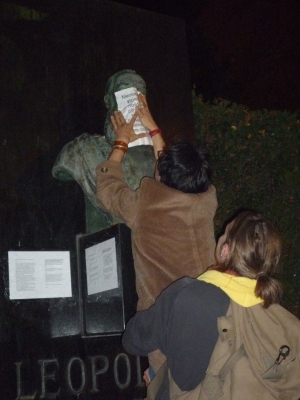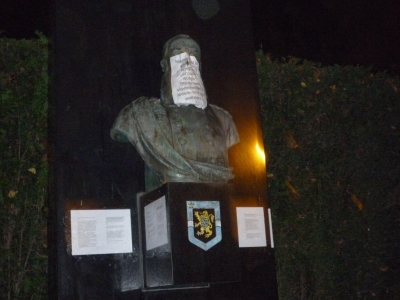 Every time I see a Congolese person in Belgium, I can't help but imagine them missing a hand, or lying raped and dead in the road, because of this disgusting excuse for a person. May he rot.
---
update: checked this morning, everything is still in place.
35 vote(s)
Favorite of:
Terms
(none yet)
8 comment(s)