75 + 125 points
November 29th, 2007 3:36 PM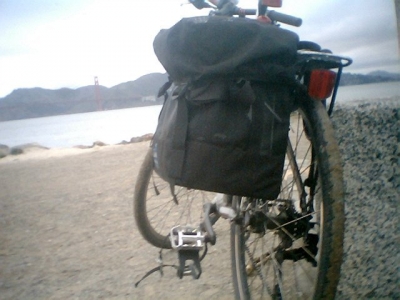 Here ye shall find: THE RULES! as they were emailed to me by the task's creator, Mink:

---
Summary:
*Make up a task which could apply to any (or no) groups. Complete this task and submit proof of it to another player but do not tell them what the task was.
*Ask them to guess what the task was and submit their own completion to it. (If they agree, add them to the task - make sure your own task description is not written down anywhere)
*Get them to continue on the chain
until every group/non-group is represented
.
*The first complete chain to hit the praxis wins.
---
Rules of Play:
*No use of sockpuppets permitted
*The praxis will let us submit without a non-group player, but to be fair to non-group players, the chain must have 6 people.
*If your chain goes dead you are permitted to choose another player, but only if the last player in your chain has missed any reasonable deadline you have set.
*There are no extra points for accuracy, so there is no need to 'help' people further down the chain with hints to the nature of the original task.
*All new players in the chain must be made aware of the rules.
Also challenged are: Sean Mahan, S P A R, The Vixen, Charlie Fish, Susy Derkins, Hey Man
What say ye?! Arrggh!
The race begins by sending out your task completion to another player on the 15th Nov 2007.
Mink x
---

Jackson is on the task. Posted my completion and passed the baton to the next member of The Race on November 15th, 2007.
Jackson's Task completion:
---
Well, this shall certainly prove interesting . . . to prove completion of the task, without letting on to what the task was.
*Here lies my original task idea*
(added after the praxis was posted)
Arrival at the Wave Organ was greeted by the setting sun.
The Sky is on Fire.
Alcatraz on Fire.
The End of the World has an orange sign.
Don't speed, you might fall off faster.
Golden Gate Roman Candle on Fire.
Passed the baton to the next collaborator on November 15th, 2007
---
Burn Unit's completion
---
take me to the end of the world,
paint it red, set us aflame!
too damp to strike a match, the cold upon us, the season collapsing, time hastening
we pour out fire from the heart of the sun
(watch video in the gallery below)
Avidd's Completion
---
A video submission.
I thought that the task was "create a eulogy for the end of the world".
Also burn unit used lots of fire imagery so I thought i should include it to be safe.
Being a Biome player, I used the natural world as my medium. Here in Vienna that amounts to lots of snow and my potted cactus.
So i filmed my cactus in the snow and read a poem by robert frost:
"some say the world will end in fire
others say in ice.
from what i've tasted of desire
i hold with those who favor fire
but if i had to perish twice
i think i know enough of hate
to know that for destruction ice
is also great
and would suffice" (lobbs snowball at cactus)
Within a few hours I passed the baton to MFC
----
p00n's Completion
---
I interpreted the video given to me from Avidd as taking a piece of litrature and manifesting it physically...or in my case virtually. I used Simulacra and Simulation by the french social theorist Bauldrillard to tie my completion to my group. I manifested this by creating something virutally that never really existed (a rookie card of my nuts) and then giving it value by auctioning it on ebay. it is a broad interpretation of the essay, but it fits. also if you notice by the 6th picture presented that Wheaties now owns all rights to use my nuts in world wide marketing.
The text I used can be found
here
and my ebay listing while it lasts can be found
here
Made love to Avidd with my mind and passed the baton to Peter Harmon.
Peter Harmon's Completion
---
As the tasks are supposed to be completed in the fashion of the completer's group, I took an EquivalenZ-based tack and did not verify the actual existence of the wheaties cards. They looked photoshopped, and under the influence of the title about simulacra I presumed this to be the case.
The task, as I interpreted it:
Choose a work of literature and document an instance of its title.
Being an EquivalenZialist, I decided to do mine with video games. After the title
Special Topics in Calamity Physics
inspired me, I collected images of explosions from a variety of different games. Then, I passed my images on to help im a bug.
Help im a bug's completion
---
So, the task I interpreted was: Document Explosions.
Sounds like fun. Doesn't sound particularly Humanitarian Crisis, however.
I came up with several methods, of doing it in an HC sort of way, and the one I ended up doing involved writing things I hate on inflated balloons, and popping them in appropriate ways.
Check the images and captions for a description of what happened!