125 + 24 points
June 20th, 2011 4:17 PM / Location: 52.499069,13.385859


Follow me!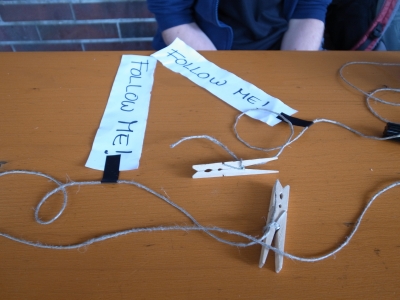 This weekend, several players met up at the International Street Games Festival: You Are GO! in Berlin. The festival was absolutely amazing, and we've probably also interested some new people into joining SFZero :) Anyway, while meeting up, we wanted to do at least one task, and a games festival seemed like the perfect place to connect people.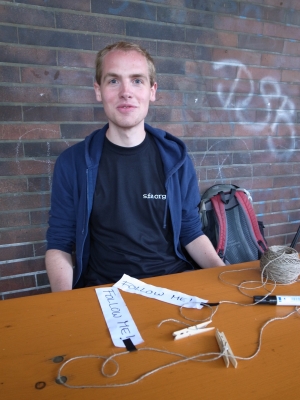 Front of the SFZero t-shirts we were wearing at the festival, and our very long cord.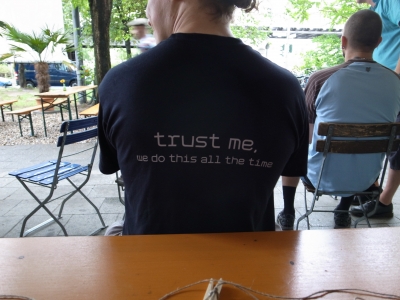 Back of the SFZero t-shirts.
First we layed out the 80 meters of cord throughout the entire festival, with one end of the cord ending up with relet on one side of the festival, and the other end of the cord ending up with kattapa on the other side. With the intention to attach the cord as close to the persons as possible, we evaluated different knots and pins - eventually we settled on clothespins as the most sticky without posing an actual danger.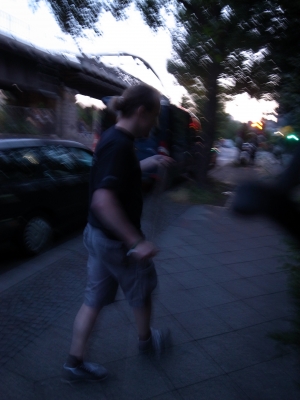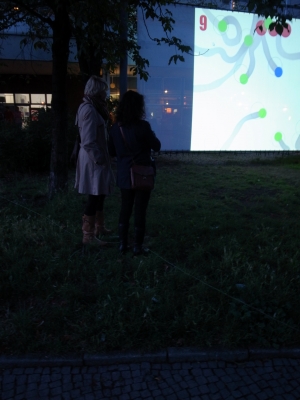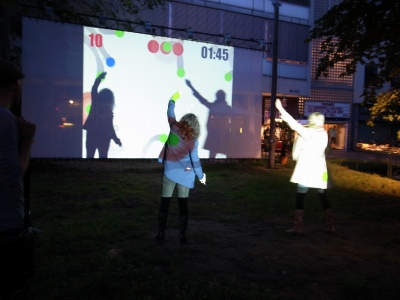 This way we were able to connect quite a lot people, quasi simultaneously, from opposite sides of the festival. It was quite easy to connect people this way and none of the people we connected noticed us. However, except for a girl who was staring at the cord and the tag for about half a minute, none of the people seemed to be interested in following our string. In the end, not even the puzzled girl followed all the way through. This quite suprised us, we would have thought that a games festival would be the perfect crowd for such an experiment.
We aborted the experiment after about 30 minutes and eight connected people because the string became hard to see with the impeding fall of the night.
We would be looking forward to see your praxes take up this concept and manage that the connected people actually meet. We hope that our design and mistakes can be of help to your completion.
If you were connected, would you follow a line that says "Follow me"?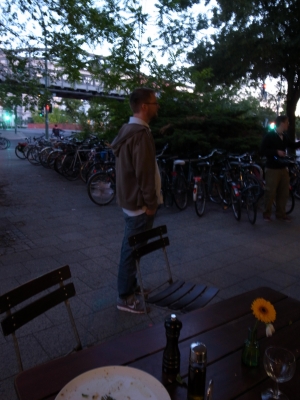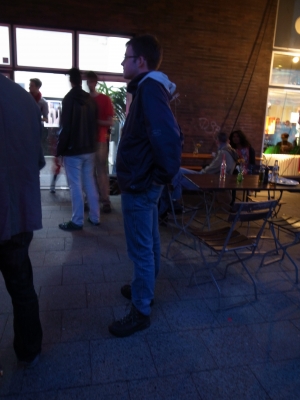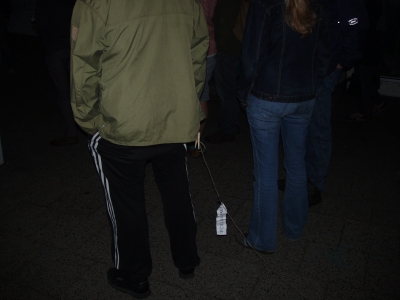 7 vote(s)
Terms
(none yet)
5 comment(s)