25 + 150 points
October 31st, 2007 12:05 AM


This was the first task I signed up for on SFØ. I signed up for and made this card on June 12, 2007. I saw a bunch of completions that I thought were good, and I especially liked

p00n's

because his requirements for giving the card away were very specific. So I set myself up for some very specific requirements to be met. Something that's not unlikely, but not impossible either.

My card read:

"Thank you for the
    wonderful conversation.

Meeting you has been a
    pleasure and my life
    is now richer because
    of our encounter.

So Thank you."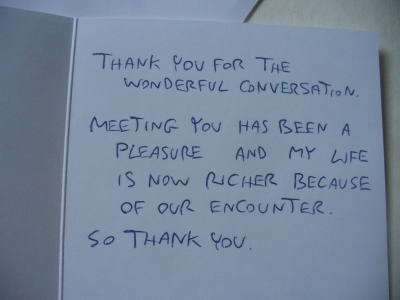 See there? I put in three qualifiers to make the task more difficult to meet. 1) I needed to have a conversation with somebody. 2) Meeting this person had to be very pleasurable and 3) the encounter had to enrich my life.
I have done one or two of those things before, and in my past all three things have happened. And now I had to wait for all three things to happen again.
Four and a half months I carried that card around with me.
Usually it lived in my backpack between two hard books, but when I went somewhere without my backpack, I put it in my left coat pocket. I was concerned with it getting worn down and wrinkled.
Then last Saturday night, October 27, 2007 I met this girl here: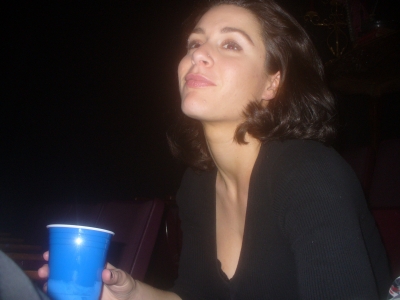 I met her in the lobby of my theater, and we talked for a good ten minutes, it wasn't very special really, it was really fun and flirty, and she was by far the hottest woman in the room, and I was getting all hot and sweaty like I do, because I'm not real good with the talking to people thing. So I went outside, as I was excusing myself, she asked if she should save me a seat. I said yes, that would be lovely.
So, almost all of my qualifications had been met right off the bat. I had met her, we talked, but I wasn't sure if the conversation was really good enough to be considered "wonderful" and I'm pretty sure that having the most beautiful woman in the room focus all of her energy on me for ten minutes did make my life richer. But if I said we had a wonderful conversation I'd be lying and cheating. I had had the same types of conversations in
Tucson
, but I wouldn't say those conversations were wonderful either.
Oh well.
But then we sat together during the show and we giggled together at all the right parts and rolled our eyes together at all the wrong parts, and slapped each other's thighs when it was so funny nothing else would do. We didn't talk, but our bond had grown.
And after the show a band played. A band that just happened to be my ex-girlfriend's band, but that's a story for another day. And we watched that band all night. And when the band was done, we sat and talked. We talked and talked and talked. We talked about art and music and philosophy and culture and living a barefoot life and how awesome it is to be naked and how important adventure is in life. I mean we had an amazing conversation.
And when the night was over and we were leaving (at about 3:00 and I had to be up at 6:30 the next morning, but it was worth it), I walked her to her car, and out next to her car, we talked some more. That's when I fished in my pocket and produced the envelope. I gave her the card and she was a little dumbfounded.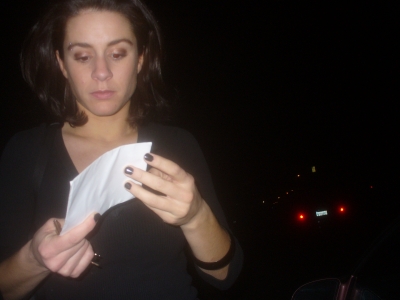 She asked what it was. I told her it was for her. She didn't quite understand, because we'd never met, so how could I have had something for her. I told her to read it and it would become clear. She asked if it would be OK if she opened it at home and read it when she was less tired. I said that would be fine.
I have not called her yet, and she hasn't called me, but even if she had, I'd be too busy to notice nowadays, and I was waiting to post this proof until after I'd heard from her and got her take on it. But
until the rules change
I have to submit one of my 10/10 tasks to make way for another. So I submit this now with the possibility of an update when I hear from the girl in question.
---
***Update***
November 3, 2007 - I got an email from the girl. Well, not a real email, but a myspace message, which I think is better because it comes attached with a picture. So I open my inbox and this is what I see looking at me: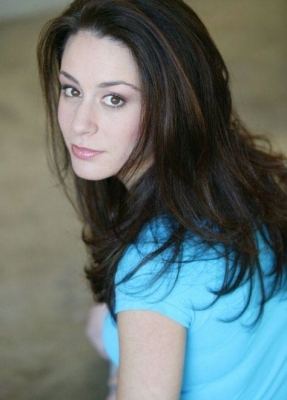 And this was written below it:
Aaron! :)

Oh my goodness, I am such a lame-o for not saying this earlier, but thank you SO much for your wonderful card.. you clever guy, you. That really put a smile on my face, and I needed that very much. So, thank you for that.

I'm crazy busy as well, but here's my number in case you ever find a moment of stillness: xxx-xxx-xxxx. And perhaps I'll make it out for another Fools show one of these Saturdays..

Health,

*The Girl*
Her number really isn't xxx-xxx-xxxx, I changed it to that so you guys wouldn't be calling her and either 1) asking her out or 2) asking her why she doesn't ask me out.
30 vote(s)
Terms
(none yet)
23 comment(s)